Traditional Villa in Spetses, Saronic Gulf
Residences in Villa Ayoclima, Ayioclima, Spetses
Ayoclima (honeysuckle) is a big stone-built villa of Greek traditional character and unique architectural elements which consists of a three-story building facing northeast, including Daphne, Myrtia and Ambelos residences and of a cosy independent cottage named Elia.

The villa's beautiful surroundings offer a peaceful and cool environment, although situated in the heart of Spetses town.
Harmony, good taste, respect for traditional techniques and great care for detail, are the main characteristics of the villa. Lovers of authenticity will feel comfortable surrounded by antiques and collectors' items and will appreciate the warmth that they convey.
A typically Greek island garden adds charm to the villa with a variety of fruit trees, colourful plants and flowers which spread their perfumes and enhance the beauty of the stone.
Between the cottage and a cool vine-arbour one finds a small organic vegetable garden surrounded by beautiful basilics, thyme and other Greek herbs.
Ayoclima has total capacity of 16 guests in 8 bedrooms and additional 2 guests can sleep on sofas. The independent studio named "RODIA" is ideal for a house keeper or nanny and has a kitchenette and bathroom.
This Spetses villa is rented in its entirety for a large group of friends that wish to have their own private spaces.
Apartment Daphne
Elia Cottage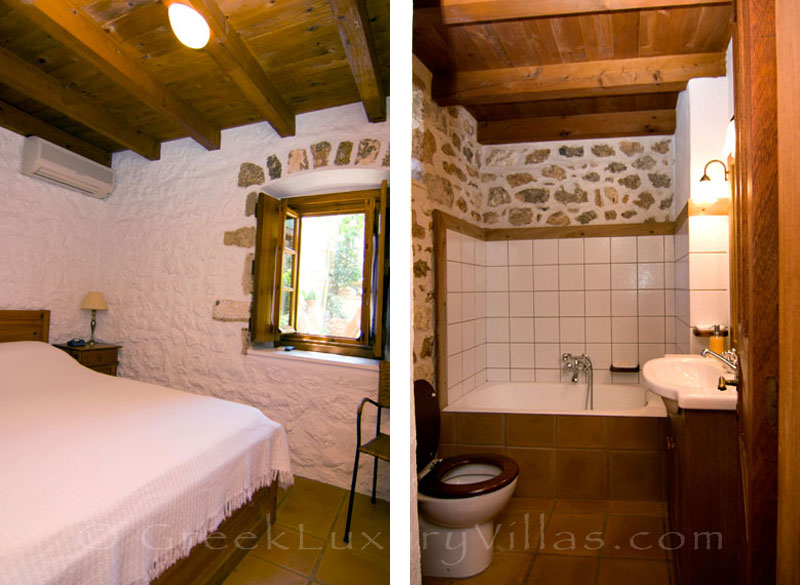 Apartment Myrtia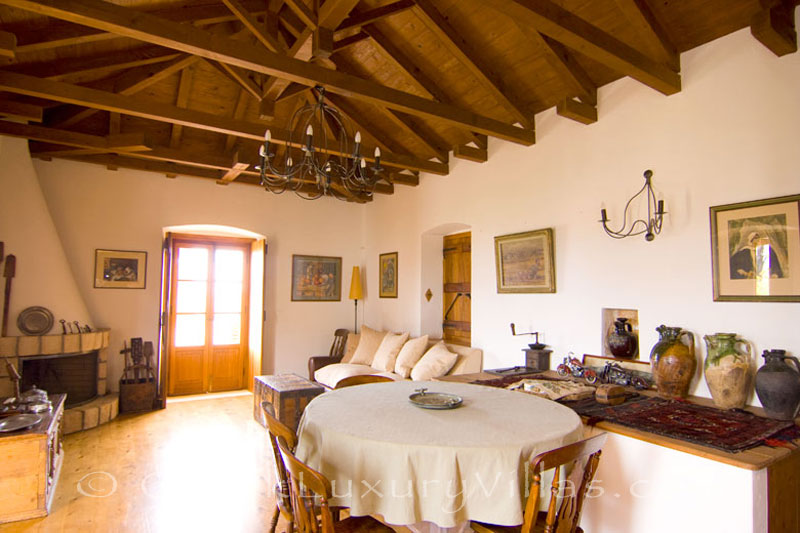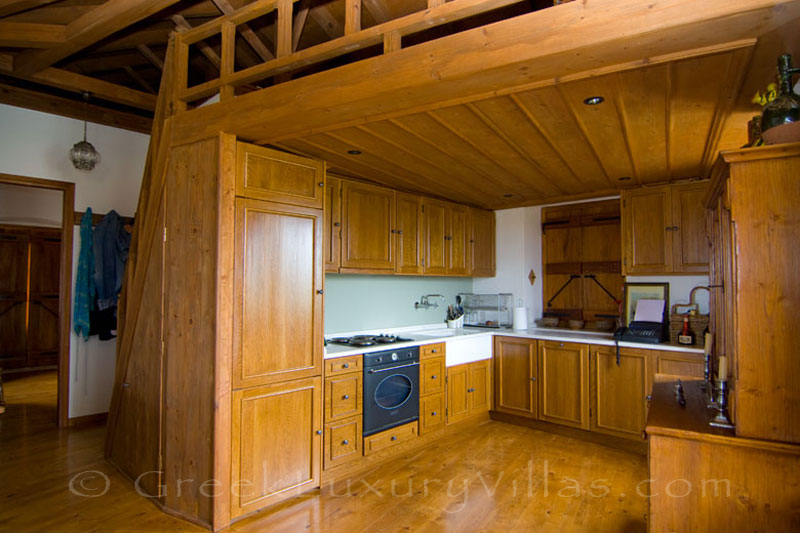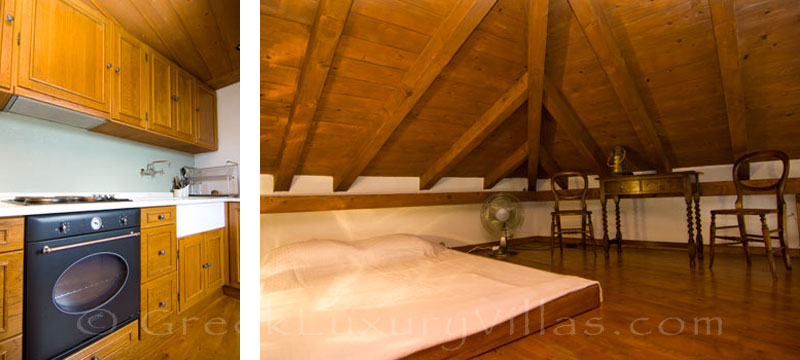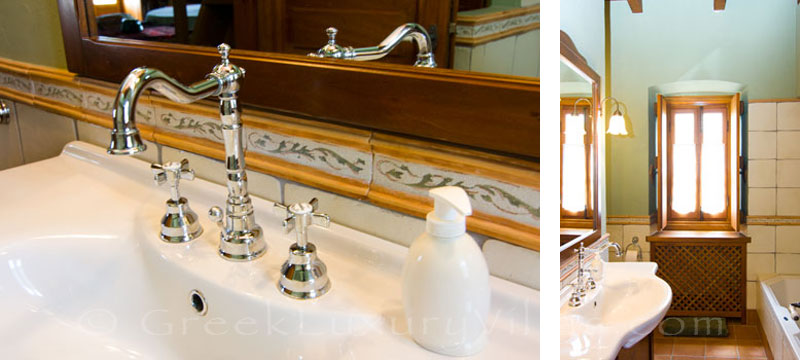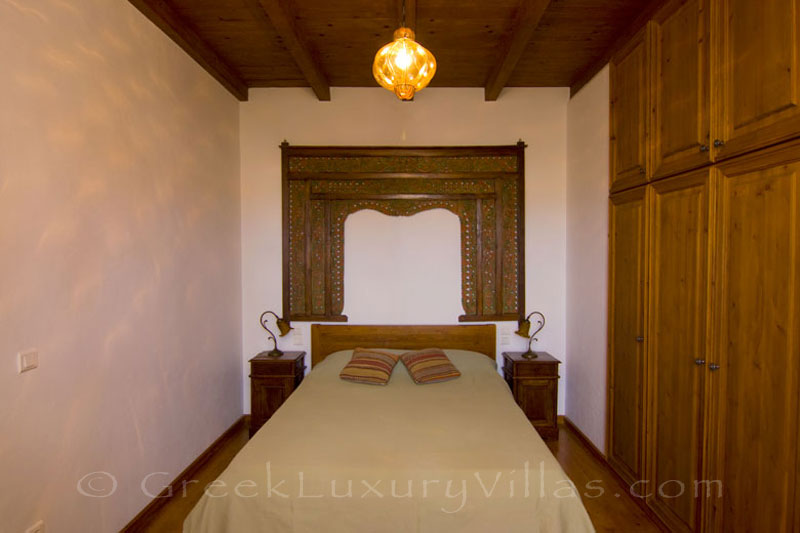 Apartment Ambelos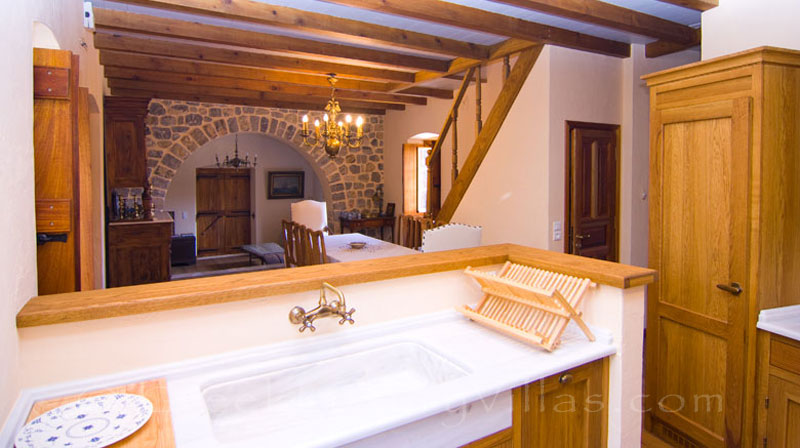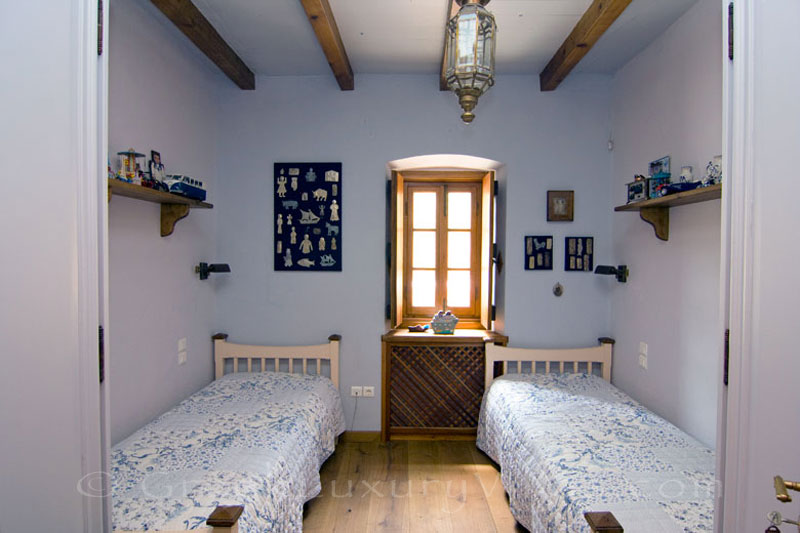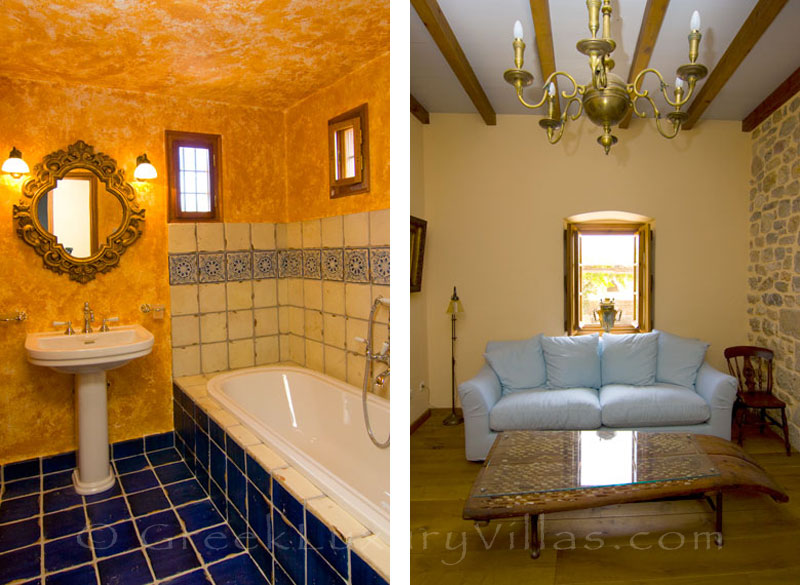 Outside and Garden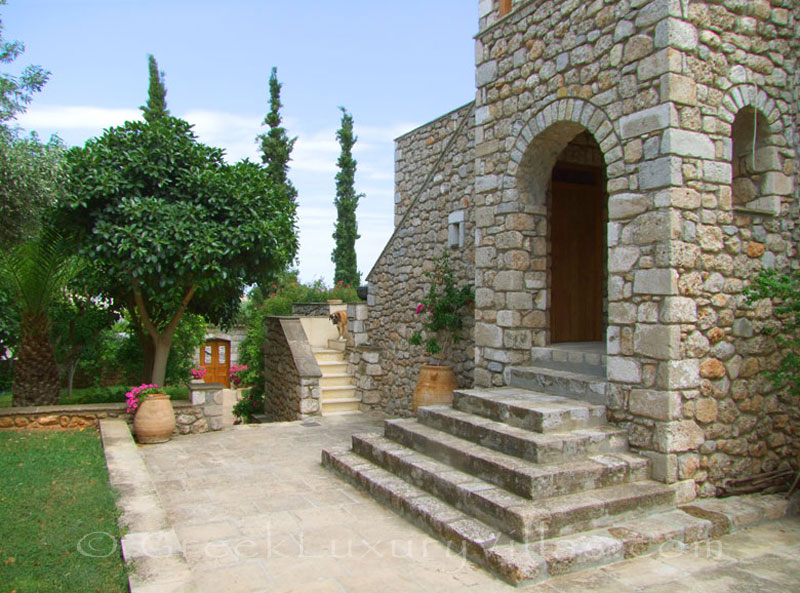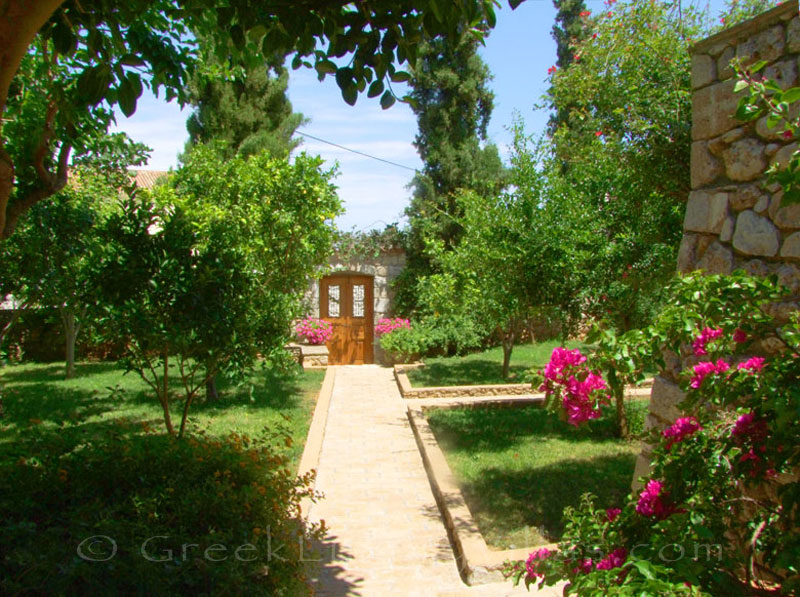 Villa Features
Outdoor Dining Area
Facilities
Washing Machine
Kitchen Facilities
Electric Stove, Gas Stove, Oven, Briki (Greek Coffee Maker), Dishwasher
Multimedia Facilities
TV, DVD, HiFi-Stereo, WiFi-Internet, Telephone, Fax
AirCon/Heating
AirCon in all rooms, Open Fireplace
Child Friendly
Baby Bed, High Chair, Shutters / Black-Out Curtains, Enclosed Property (wall, fence), Large Outdoor Space
Included Services
Vegetable Garden
Services at Extra Charge
Private Chef, Babysitter / Childcare
Daphne
A 45m² studio on the ground floor of the main building, with thick stone walls and a beautiful arch as a dominant feature.
Daphne consists of a very large bedroom with a double bed and a single bed with an impressive Indonesian hand crafted wooden head piece, a WC, shower, a fully equipped kitchen and a spacious dining room.
Daphne is perfect for couples and can also accommodate a third person in the single bed, in the same room. If needed, either an extra bed or a baby's cot can also be added.
Elia
Elia is a 55m² stone-built cottage with all the amenities of a large house. It has two bedrooms - one of which is a loft - a bathroom and a fully equipped kitchen/dining room with a rustic fireplace.
Every element from the thick stone walls and the open wooden roof to the handmade terracotta floor and the tailor-made iron and wooden furniture, all convey a special warmth and beauty to Elia.
Elia sleeps four persons and can accommodate one more on a couch.
Myrtia
Myrtia is a 90m² residence on the upper floor of the main building of the villa.
It has two double bedrooms - one of which is a loft - a luxurious bathroom, a fully equipped kitchen with a marble sink and a consecutive living room/dining room with a charming fireplace.
The living room has immediate access to a beautiful veranda with a marvellous view of the Saronic sea, the Peloponnese coastline, Hydra, other small islands and Spetses town.
Myrtia sleeps four persons. *
Ambelos
A 120m² residence situated on the first floor of the main building of the villa. It has immediate access to the vine arbour and the garden and a view of the rooftops of Spetses town and the Saronic Gulf.
Ambelos residence has two double bedrooms, a spacious luxurious bathroom, a fully equipped kitchen and elegant dining room. A beautiful stone-built arch and two series of stone steps separate the dining room from the living room, which leads to a lovely veranda facing the garden and the sea.
Ambelos residence sleeps four persons and can accommodate one more on a couch. *
* Ambelos and Myrtia can communicate by an internal wooden staircase.