Cheerfully decorated Luxury Villa with Pool, Spa & Gym
Beach Proximity, Spa & Gym
Personal Review
This newly built villa has the cheerful atmosphere of a colourful beach house whilst offering all the amenities of a modern luxury villa. There is a gym, a sauna with showers and rest area, a swim current pool for swimming exercise, the entire house is air conditioned, ceiling fans in all rooms, each bedroom has its own en-suite bathroom with shower, bidet and WC and there are plenty of balconies and terraces to relax or sunbathe.

To either side of the open plan living room/kitchen/dining area are 2 bedrooms, all with double-beds, on different levels and a fifth bedroom with 2 single beds is in the basement next to the gym. A separate studio is located below the pool area.
The villa is above a beautiful pebble-stone beach just outside Gaios Town (capital of the island).
This cheerfully decorated luxury villa is ideal for guests who like to be in the proximity of the more vivid side of Paxos, close to town and above a beautiful pebble stone beach, whilst appreciating the luxury of a modern villa with spa and gym. Ideal for families with teenagers or groups of friends.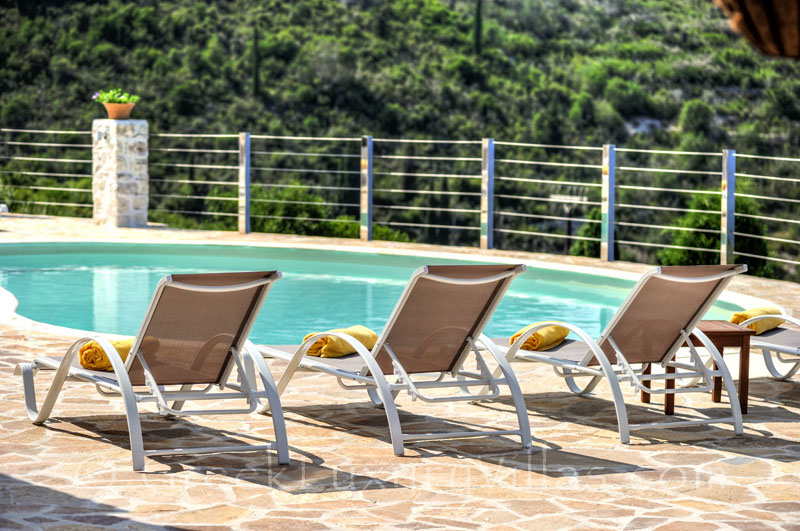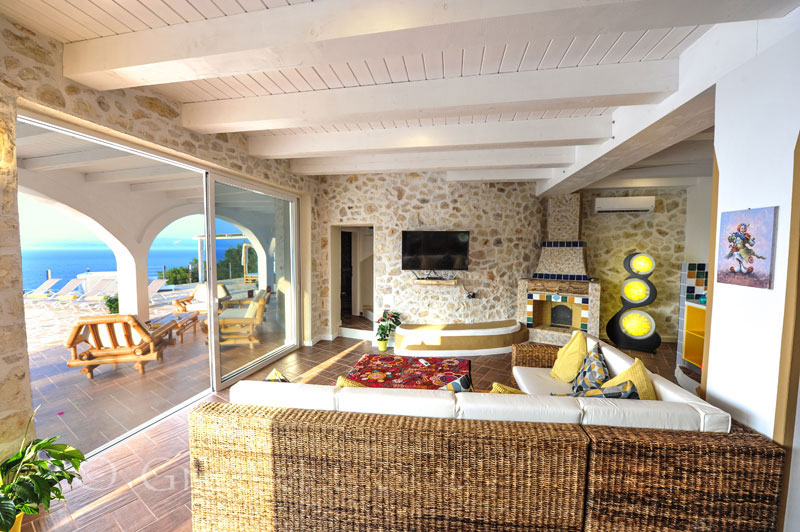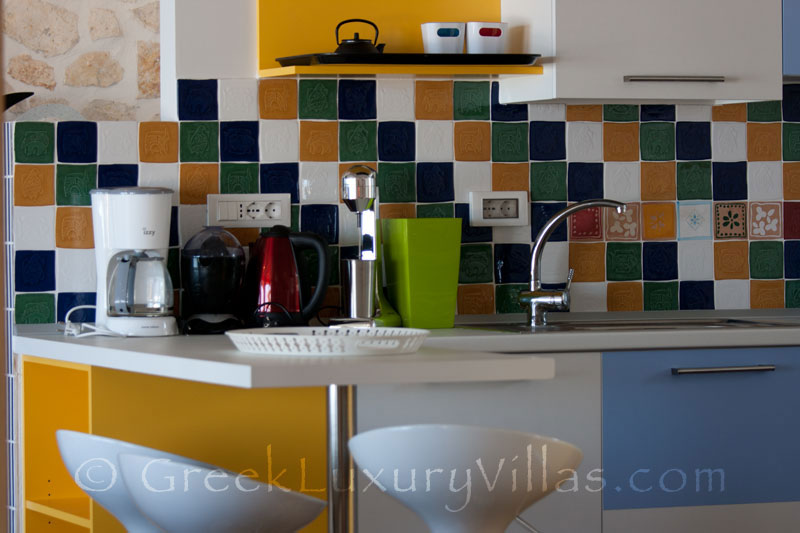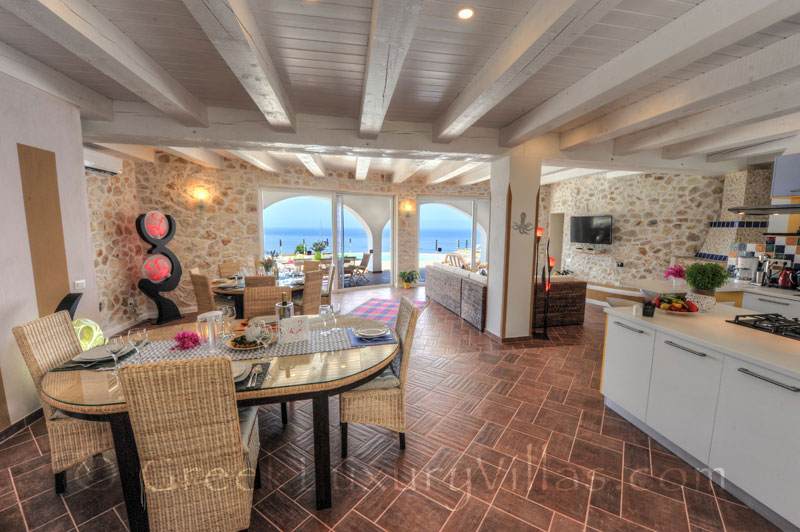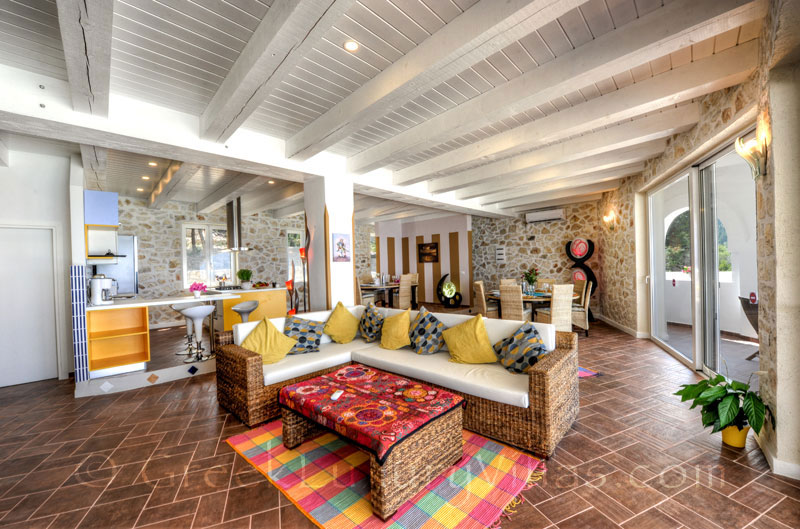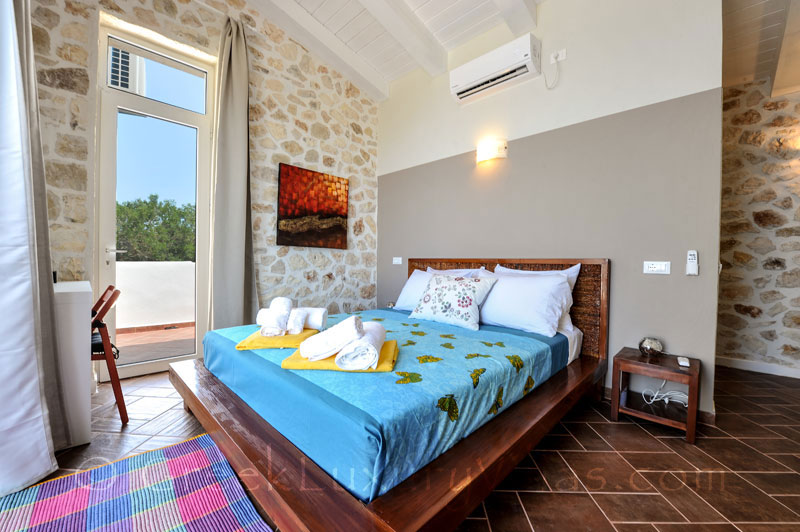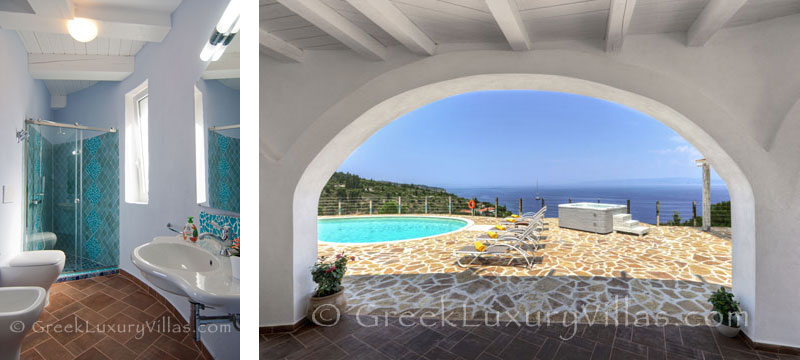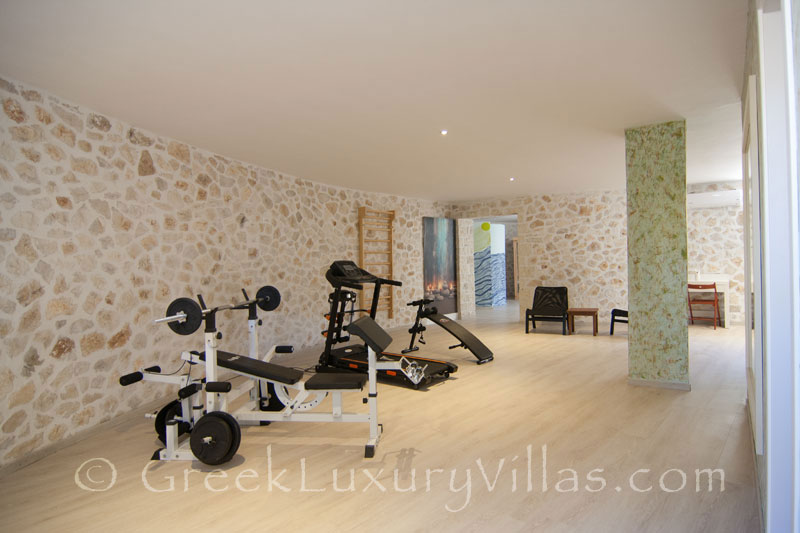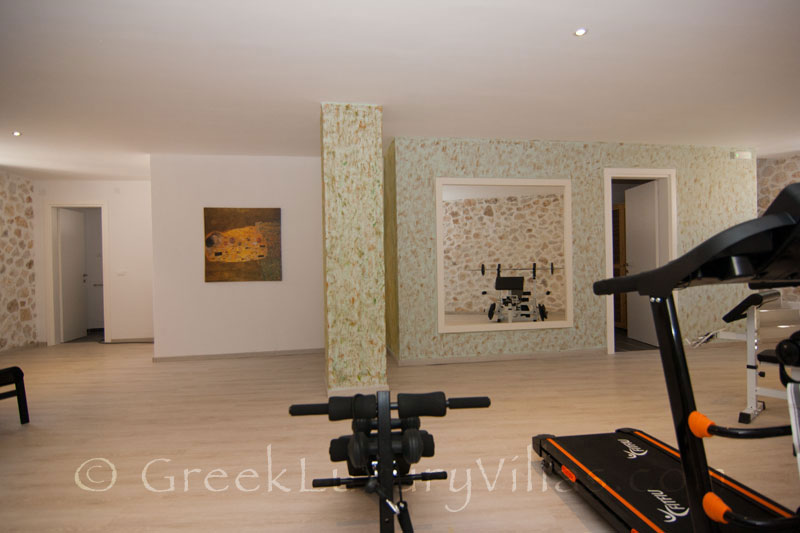 Villa Features
Private Pool, Outdoor Jacuzzi, Sauna, Indoor Gym, Outdoor Dining Area, Roof Terrasse
Facilities
Sun Beds
Kitchen Facilities
Gas Stove, Oven, Filter Coffee Machine, Frappe Machine, Briki (Greek Coffee Maker), Kettle
Multimedia Facilities
TV, WiFi-Internet
AirCon/Heating
AirCon in all rooms, Open Fireplace, Ceiling Fan
Child Friendly
Baby Bed, High Chair, Shutters / Black-Out Curtains, Large Outdoor Space
Location
Services at Extra Charge
Private Chef