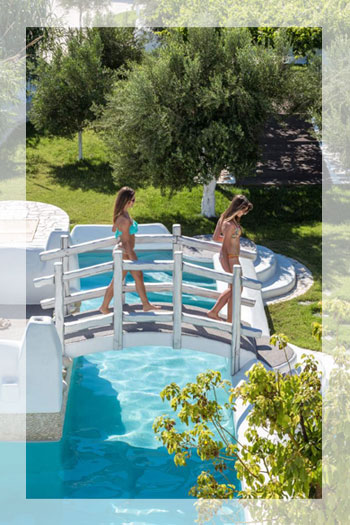 Prices for 2019 in Euro per day
Season
Up to 6 Pers.
12-14 Pers.
25 July - 20 Aug.
2.000 €
2.500 €
1 July - 24 July &
21 Aug. - 9 Sept.
1.800 €
2.000 €
June &
9 Sept. - 30 Sept.
1.500 €
1.800 €
1 October - 31 May
1.200 €
1.500 €
Early booking offer 10% until end of April
Organic breakfast: 20 Euro/ person/ day
Booking Conditions: To confirm the booking, a deposit of 50% is required. The remaining 50% is due 40 days before arrival.
Payment Method: Bank transfer in Euro
Cancellation Policy: In case of cancellation, any payments made are forfeited.

Greek National Tourism Organization License:
1174K92001022001
Exclusive Luxury Villa with Concierge Service
Personal Review
Concierge Service, Meticulously Designed
In the construction of this luxury villa in the typical Cycladic style, the landlords have left nothing to chance. Every inch of the property is part of the concept and has been designed costly. Only high-quality materials, but at the same time typical for the island, were used. Anything that was not built by hand usually has a company logo that is famous for its quality. Things you might come across on Naxos or other Cyclades islands was thoughtfully integrated on this property, even a small chapel and a donkey stable (with donkey of course). The result is a piece of land on which one likes to just take a walk to admire everything. It is also worth taking a camera, the property is excellent for photos of your playing children or friends. Also for weddings or anniversaries as well as theme events this property is ideal.
The pictures of the property and the interior of the villa say it all. You can see the perfection. It seems almost too perfect to be for real use, but when you are there, you will quickly realize that all commodities are to be used without hesitation. It also quickly becomes clear that hinges, handles, switches etc. are solid and very high quality.
Another highlight of this property is the service. It is not just that every whim is catered for, the service comes from the heart, showing genuine pleasure over your presence and dealing with all your needs in a friendly atmosphere. Children to teenagers will feel really comfortable here and become friends with the staff from day one. I have children myself and I know how stressful it can be to take care of a 2-year-old all day. Believe me, in this villa with this staff you can relax!
The pedestrian roads of the city or the harbor promenade with all the nice cafés and bars can be reached in less than half an hour on foot. Even small children can walk this distance and teenagers can go out on their own.
If you prefer to stay home, the staff will gladly arrange a folklore evening (maybe including some Greek dance lessons?) or a barbecue (maybe with live music?). Whatever you may wish, they will be happy to arrange it for you.
Layout
First floor: 2 well designed bedrooms with en-suite bathrooms, a cozy living room and a fully equipped kitchen.
Lower level: The "basement" has a master bedroom with en suite bathroom, 2 bedrooms, 2 bathrooms, a laundry room, a traditional Cycladic living room and a dining room. There is all the necessary equipment to celebrate a party or prepare a sumptuous barbecue. It is also highly recommended to welcome a professional chef in order to enjoy this inspiring open-plan kitchen to the fullest. Both residences have outdoor seating and dining areas with pergolas (shaded and protected against the mid-day heat).
The property offers a variety of seating and berths, including an outdoor dining area with a "window" to the island's mountains. The extraordinary outdoor ambience is highlighted by professional lighting that provides the right nuances even after dark.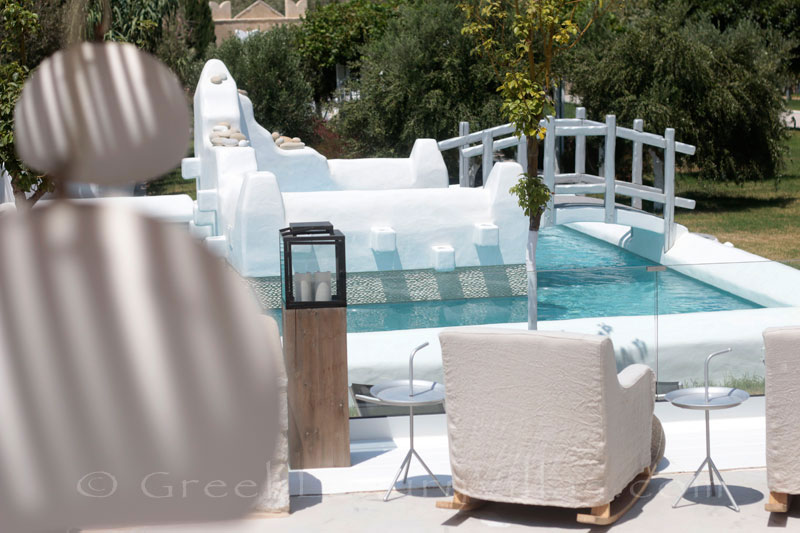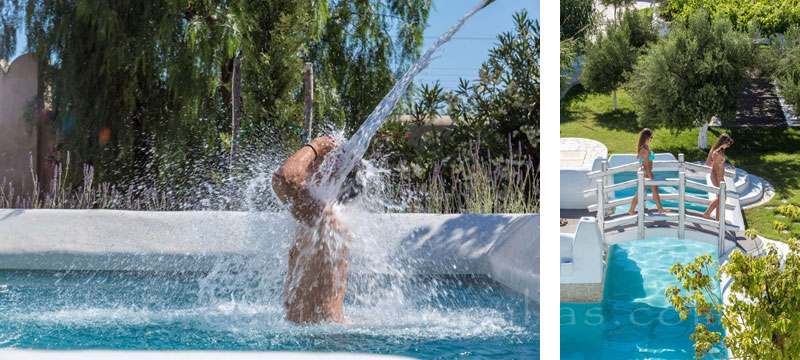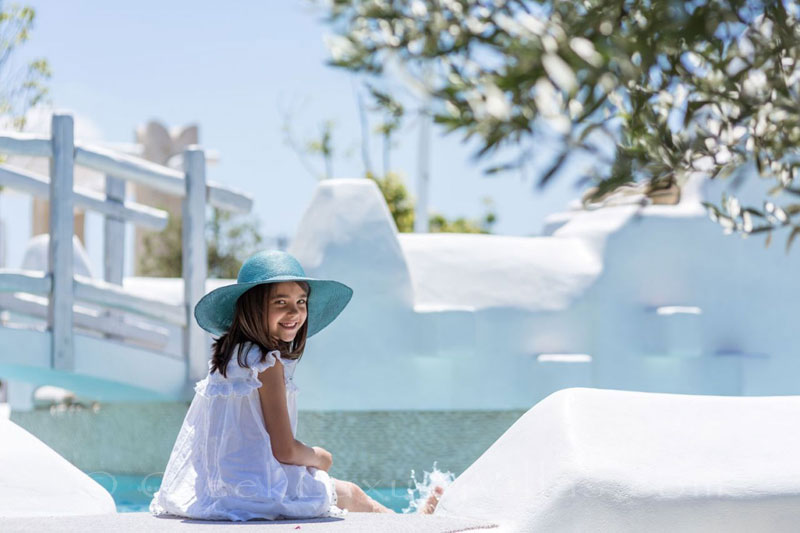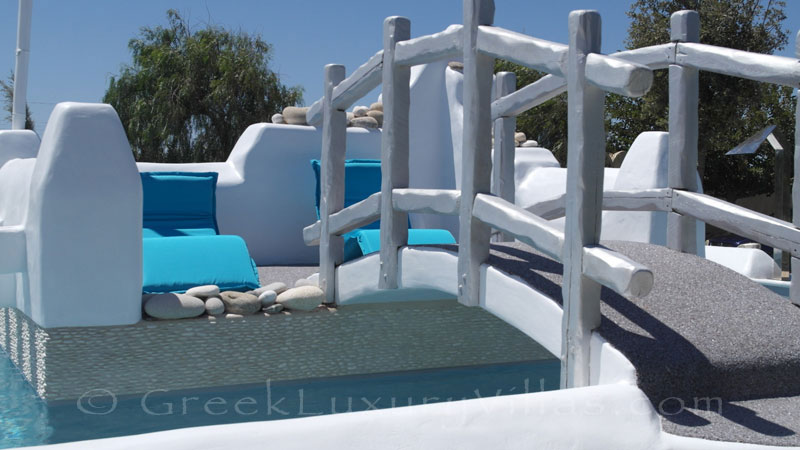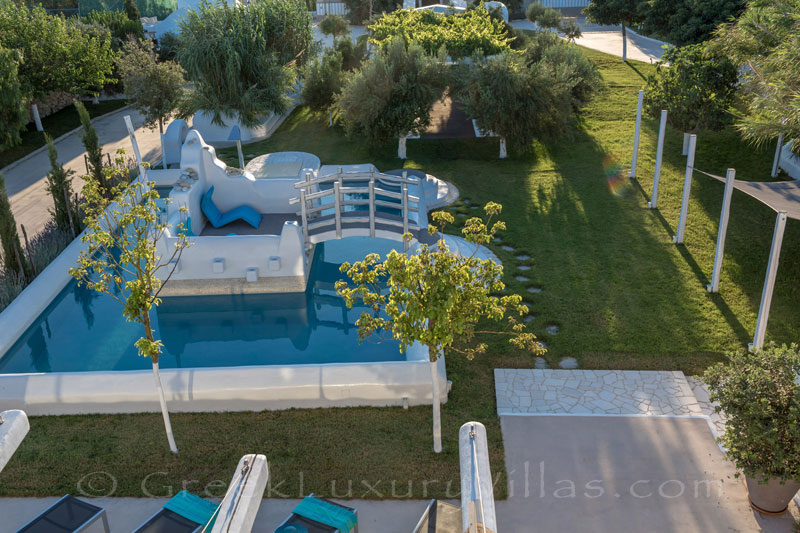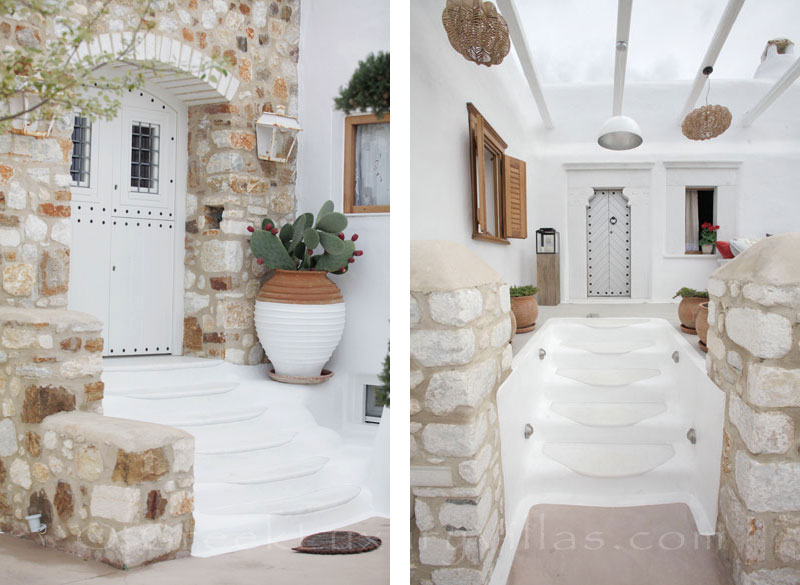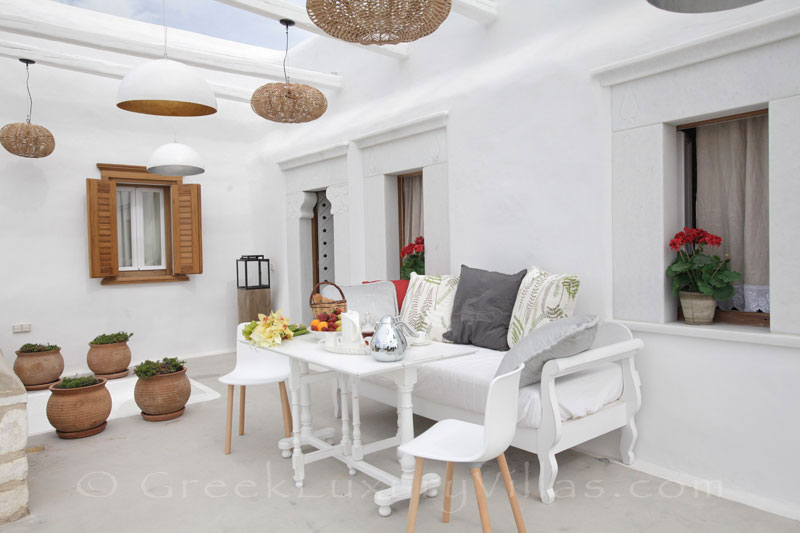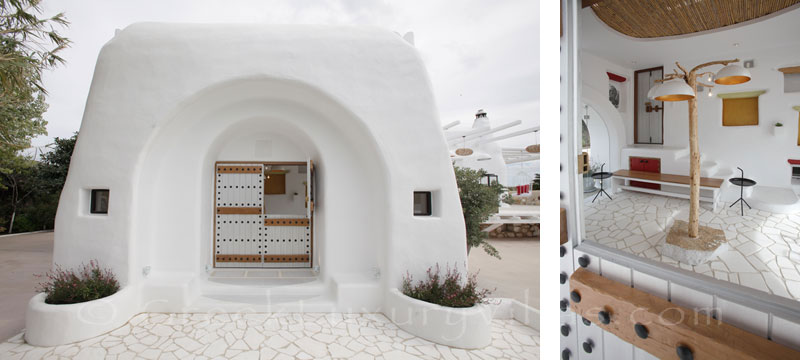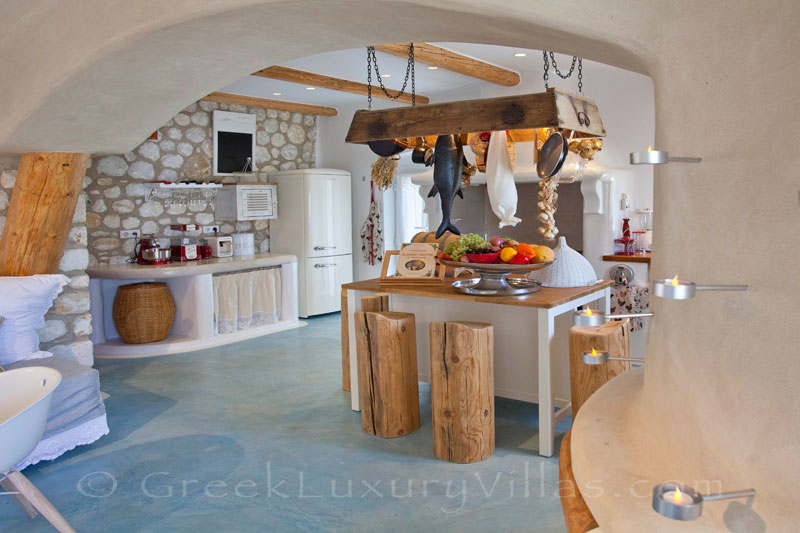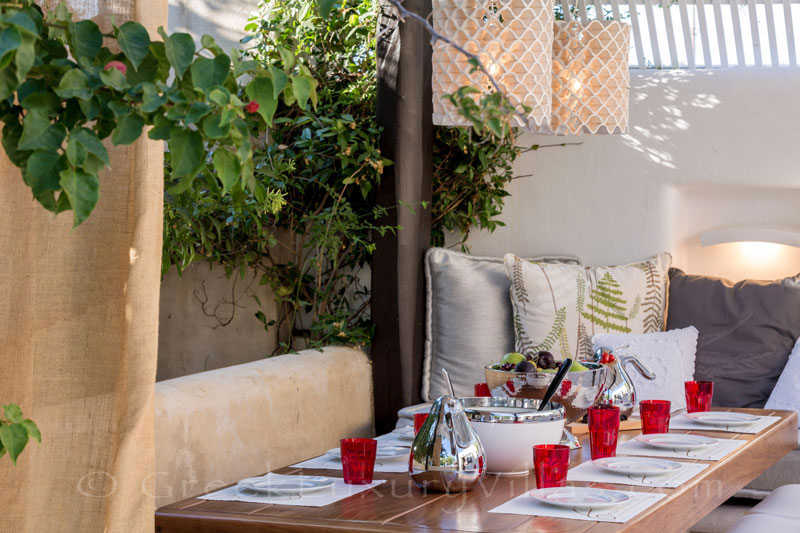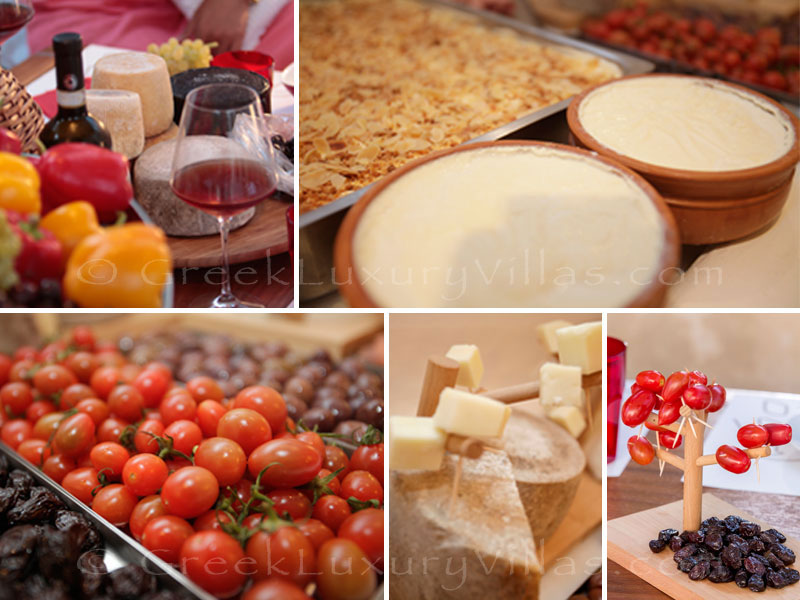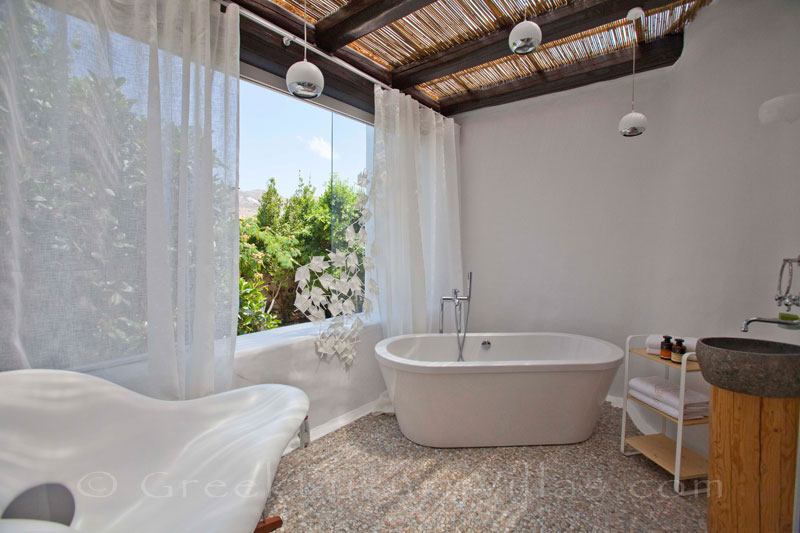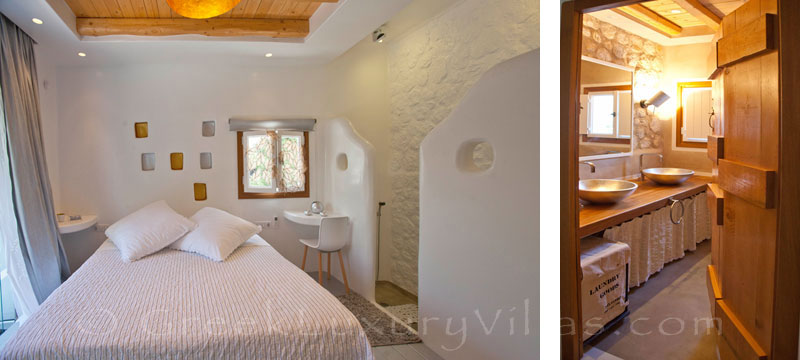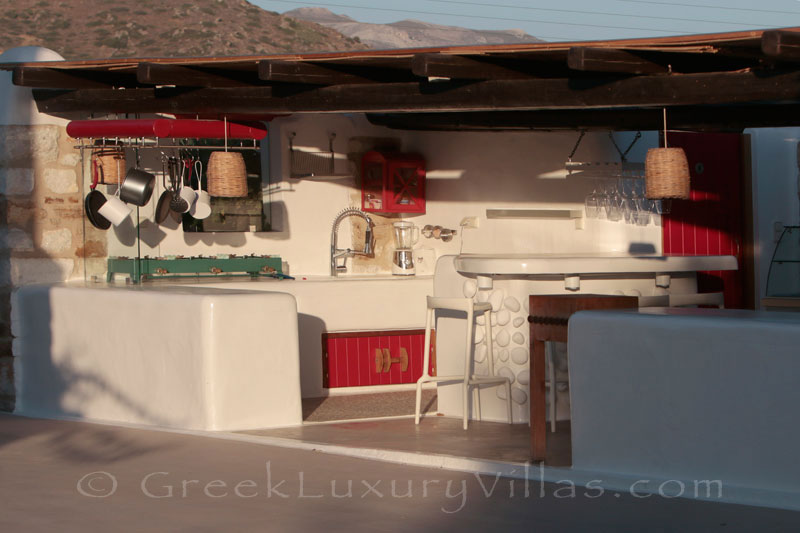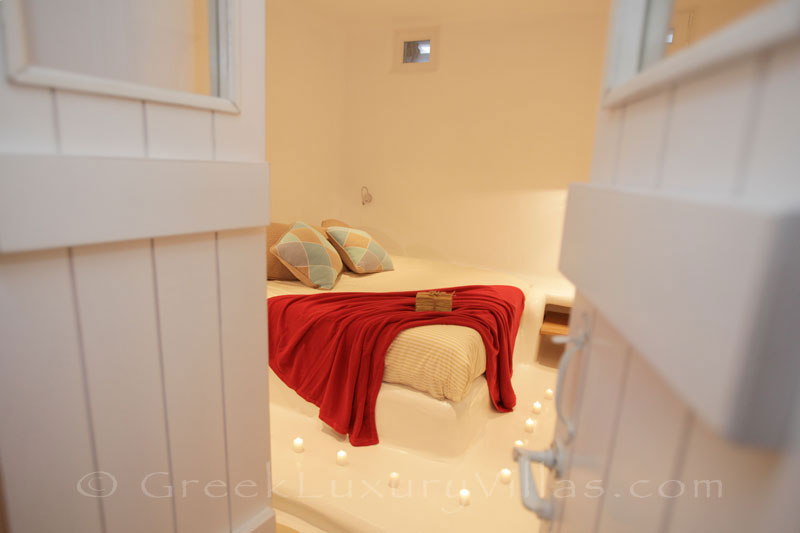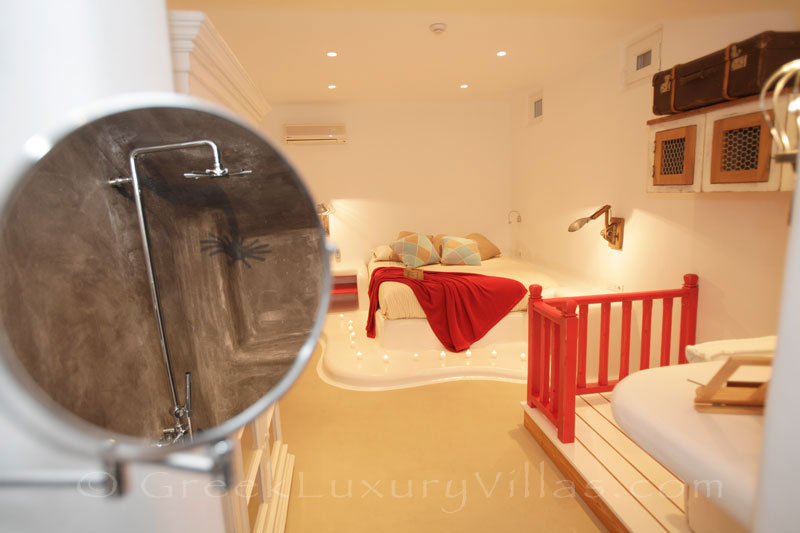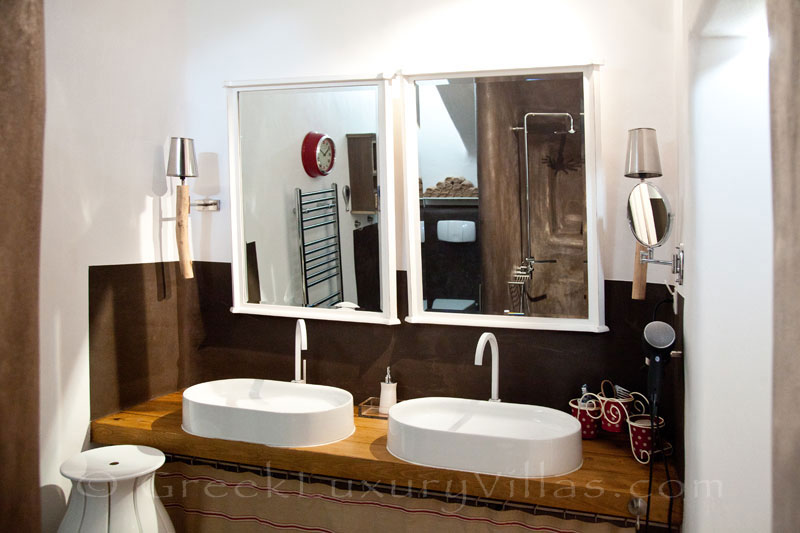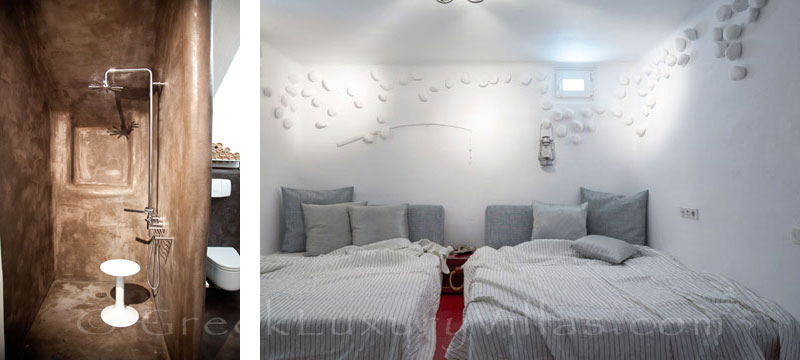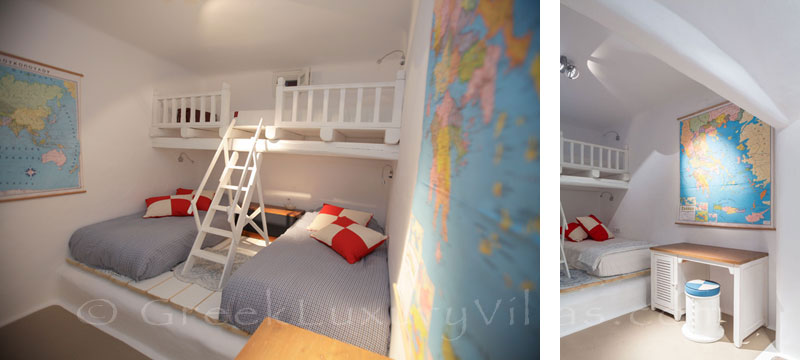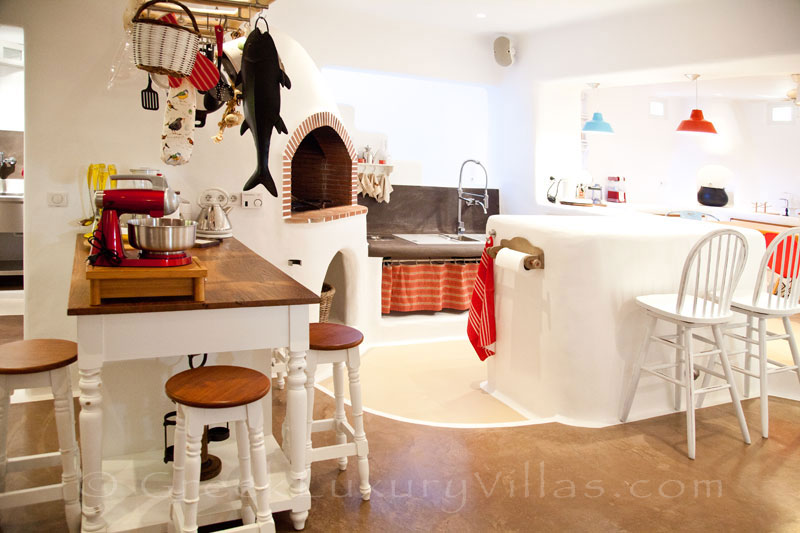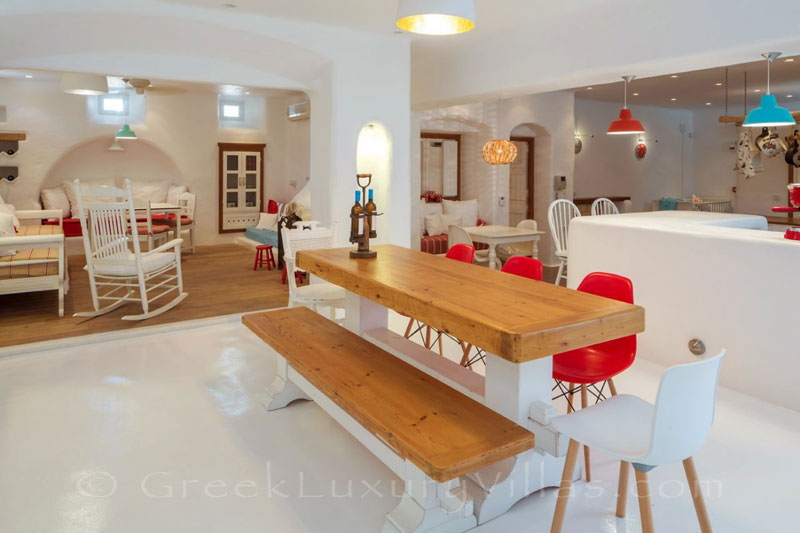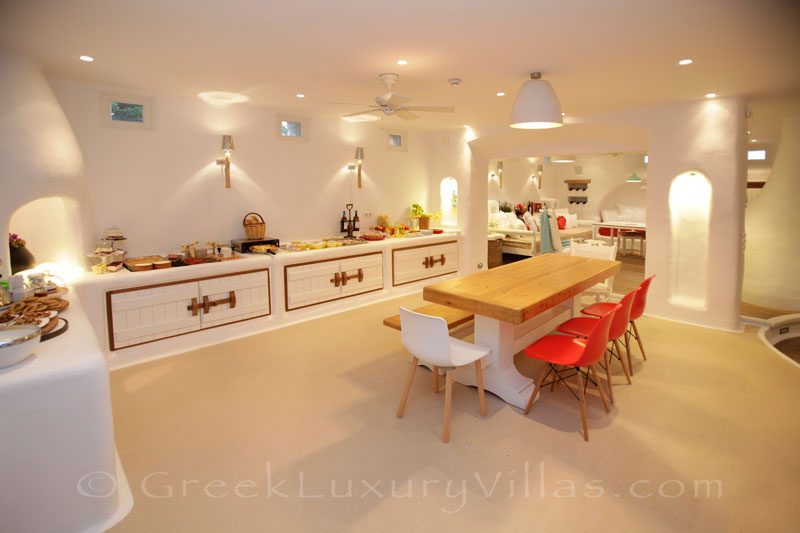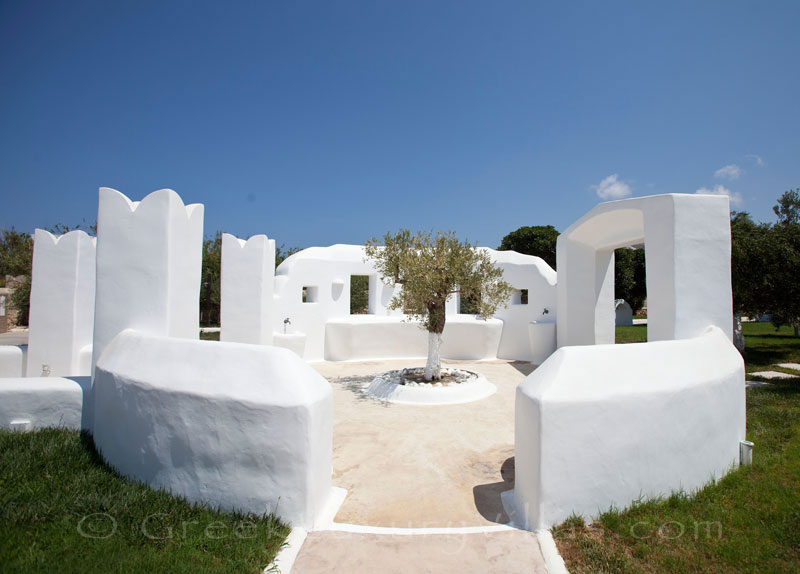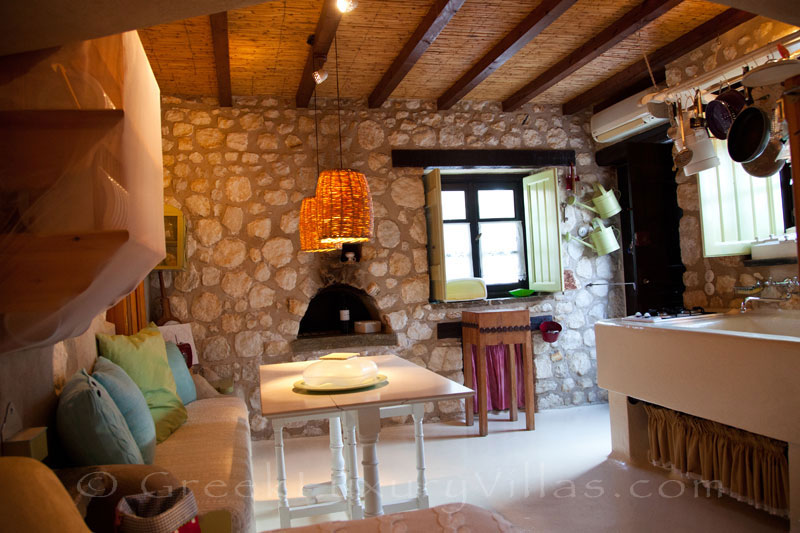 Villa Features
Private Pool, BBQ Area, Outdoor Dining Area, Tennis Court, Chapel, Bicycles / Mountain Bikes
Facilities
Washing Machine, Ironing Board, Security / Alarm, Sun Beds, Umbrellas, Parking on Property, Hair Dryer, Bathrobes
Kitchen Facilities
Electric Stove, Gas Stove, Oven, Microwave, Nespresso Machine, Espresso Machine, Filter Coffee Machine, Frappe Machine, Briki (Greek Coffee Maker), Kettle, Toaster, Dishwasher, Food Processor (Multi), Blender, Juice Maker, Charcoal BBQ, Pizza Oven, Sandwich Maker
Multimedia Facilities
TV, Sat-/Cable TV, DVD, HiFi-Stereo, Docking Station, CD-Player, WiFi-Internet, PC/Laptop, Telephone, Playstation / X-Box, Printer
AirCon/Heating
AirCon in all rooms, Open Fireplace
Child Friendly
Baby Bed, High Chair, Shutters / Black-Out Curtains, Toys for Indoor Use, Playmobil City, Enclosed Property (wall, fence), Food Processor (Moulinette), Sterilizer, Large Outdoor Space
Included Services
Daily Maid Service, Change of Sheets 2 x weekly, Concierge Service, Pool / Garden attendant, Welcome Dinner, Meet & Assist at the Airport/Port, Vegetable Garden
Services at Extra Charge
Change of Sheets daily, Private Chef, Grocery Service / Delivery, Breakfast Service (prepared), Port/Airport Transfer, Guided Tours, Babysitter / Childcare, Laundry Service, Driver, Yacht/Boat Charter, Massage & Beauty Treatments, Weddings & Celebrations, Personal Fitness Trainer, Yoga Coach, Tennis Coach