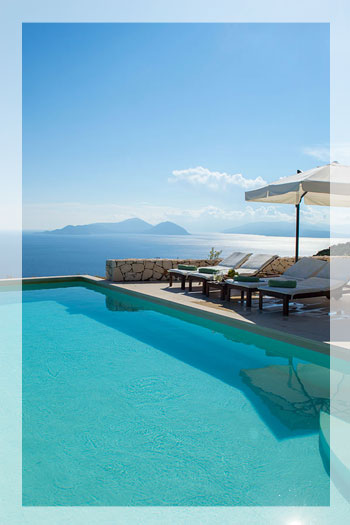 Prices for 2021 in Euro per day
16 May - 19 June
19 Sept. - 10 Oct.
430 €
20 June - 18 July
29 August - 18 Sept.
530 €
19 July - 28 August
700 €
Booking Conditions: To confirm the booking, a deposit of 30% is required. The remaining 70% is due 45 days before arrival.
Payment Method: Bank transfer in Euro.
Cancellation Policy: In case of cancellation, any payments made are forfeited.

Greek National Tourism Organization License:
0831K10000317101
Exclusive villa with pool and awesome sea view on Lefkas
Panoramic Sea View over the Ionian Sea
The 210 m² villa Sun is ideal for families or small groups of friends that wish to experience serenity, comfort and uninterrupted views to the sea. Built with local stone according to the traditional architecture of Lefkas, the villa spreads over two levels and has a ground floor and a first floor. Internally a wooden staircase connects the levels but they can also function independently via their exterior entries. All the rooms have large wooden French windows, as well as windows with double panes and screens.
The first level floor is made of wood and trunks of pine and cypress support the ceilings. The ground level floor is set with marble and the ceilings are of traditional Lefkas island white wood. The paint and plastering of the walls and ceilings are based on natural materials that allow the underlying elements to breathe. Their soothing colours add to the serene atmosphere.
On the first level there is an open plan kitchen, dining area and living room, all with large French doors flooding the room with lots of sunlight and giving access to the spacious veranda with its exceptional view. A bedroom with sea view and en-suite bathroom completes the upper floor.
The bedroom is fully equipped with a double wooden bed (1.70 x 2.10 m), headrest, mattress and support chosen for their ecological materials. The bed faces the 2 m wide French windows, which open onto a large veranda with a view to the sea and the islands Ithaka, Kefalonia and several smaller ones. The bathroom floor is marble and the wall tiles are handmade.
Descending the internal wooden staircase from the first floor to the ground floor we find a central space, which boasts a kitchenette and a double sofa bed (1.40 x 2.00 m) as well as an armchair bed (0.90 x 2.00 m). This space gives access to a separate WC and a small storage room. On either side of this space is a bedroom with adjoining bathroom. Each bedroom has two large separate beds (1.00 x 2.10 m), which can be joined into a double bed (2.00 x 2.10 m) without a gap in between. The bedrooms have big French windows, which open onto a loggia that spills out onto the swimming pool area.
The villa has its own rectangular 4 x 10 m swimming pool, 0.80 to 1.6 m deep with steps. Around the pool, there is a 100 m² lounge area with deck chairs and umbrellas. There are more outdoor lounges, BBQ and a parking space in front.
There is air conditioning in every room. However, the excellent microclimatic conditions of the region, the summer breeze and the local winds, in combination with the orientation of the house and the arrangement of the exterior openings ensure natural cooling even during hot summer days, and render air conditioning unnecessary.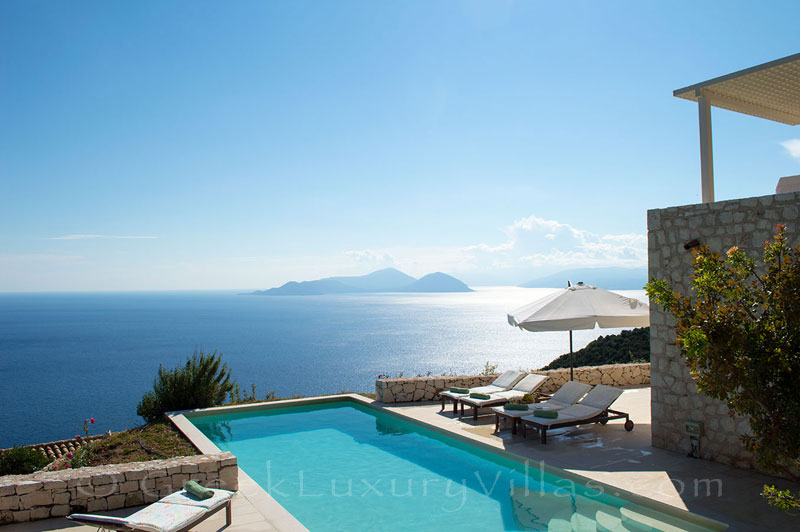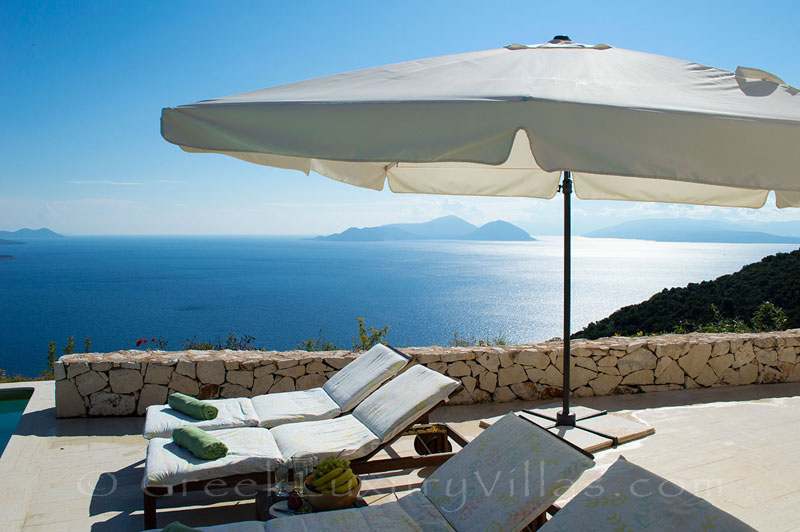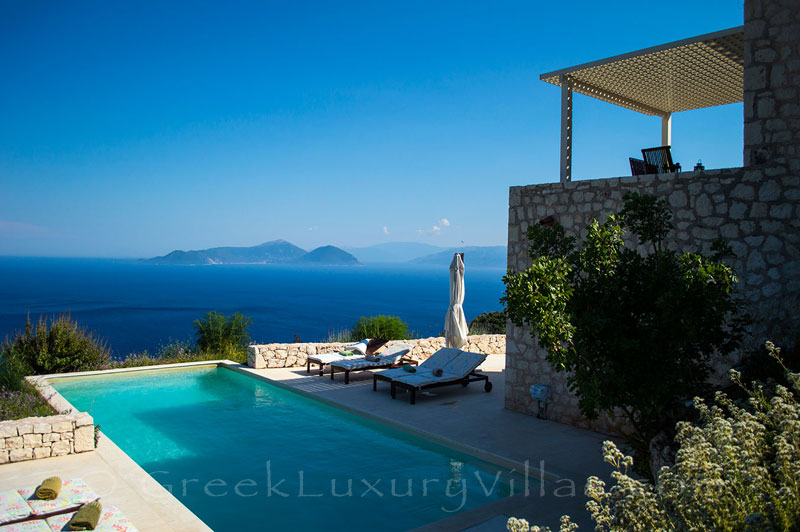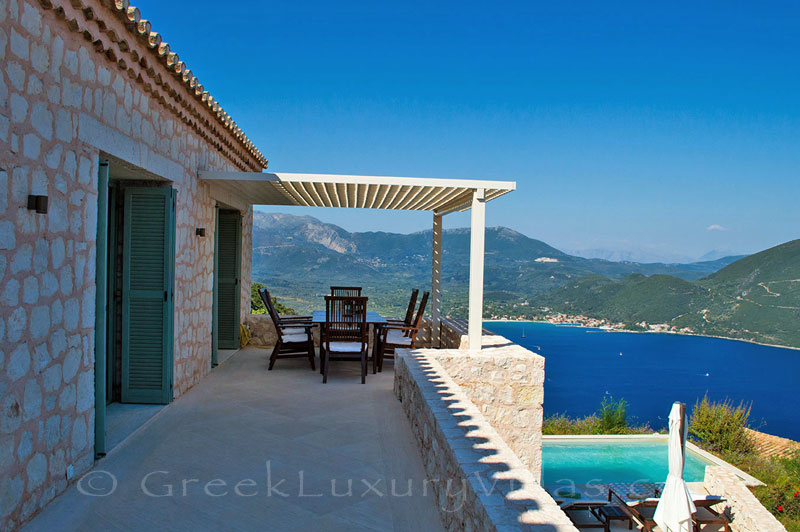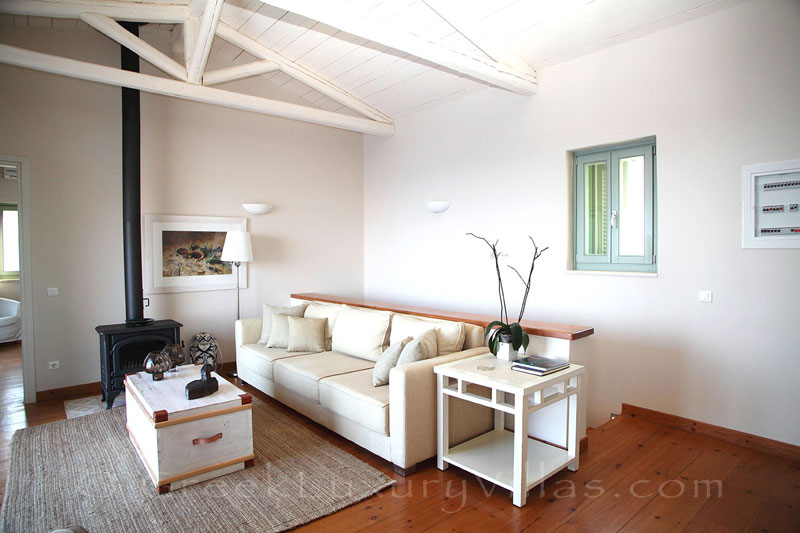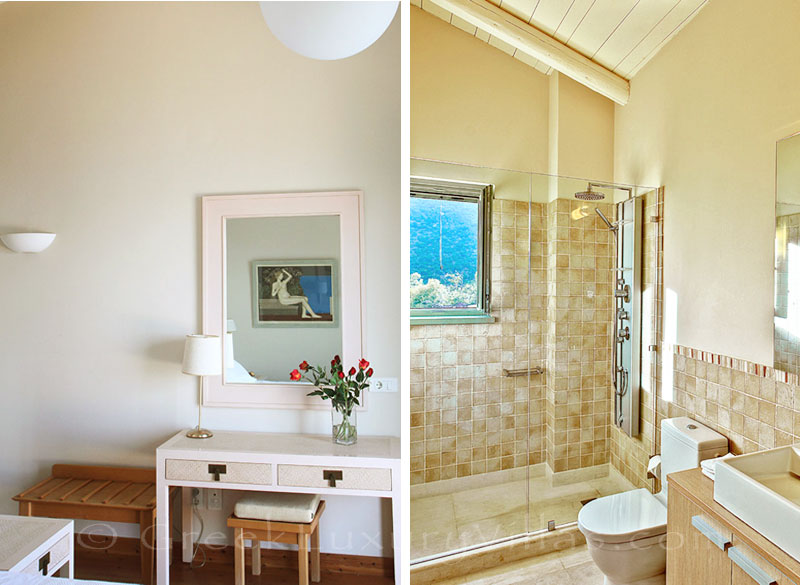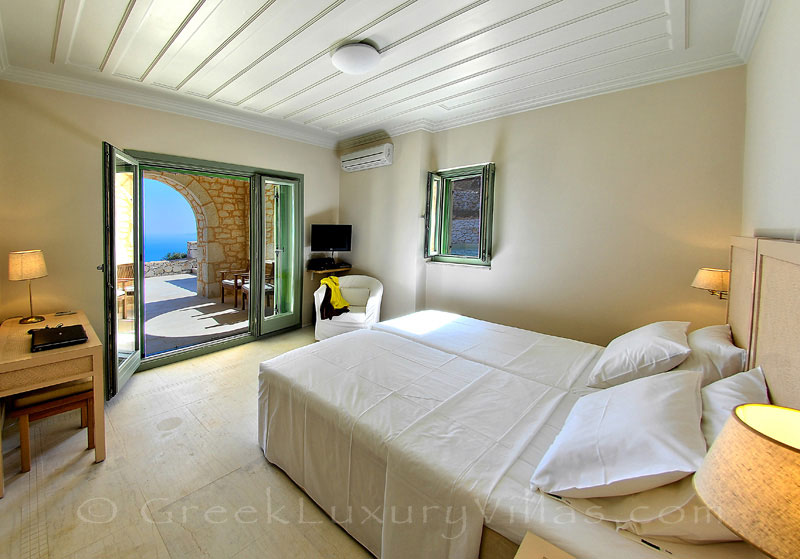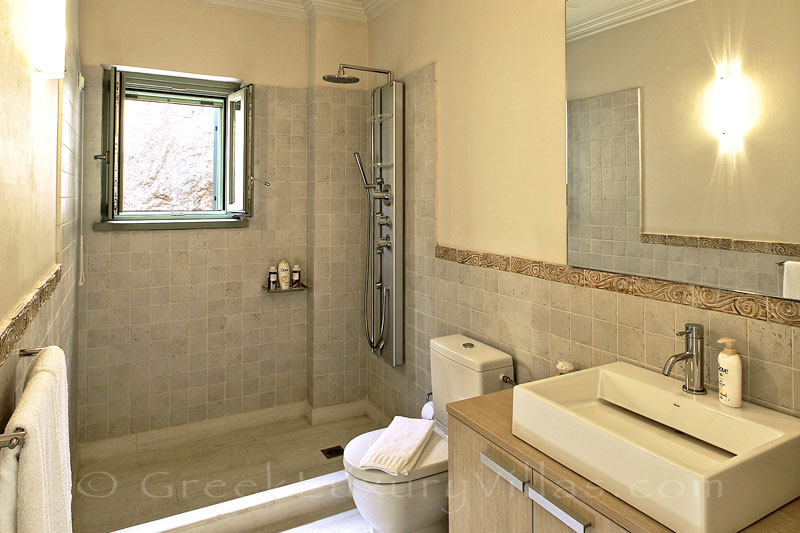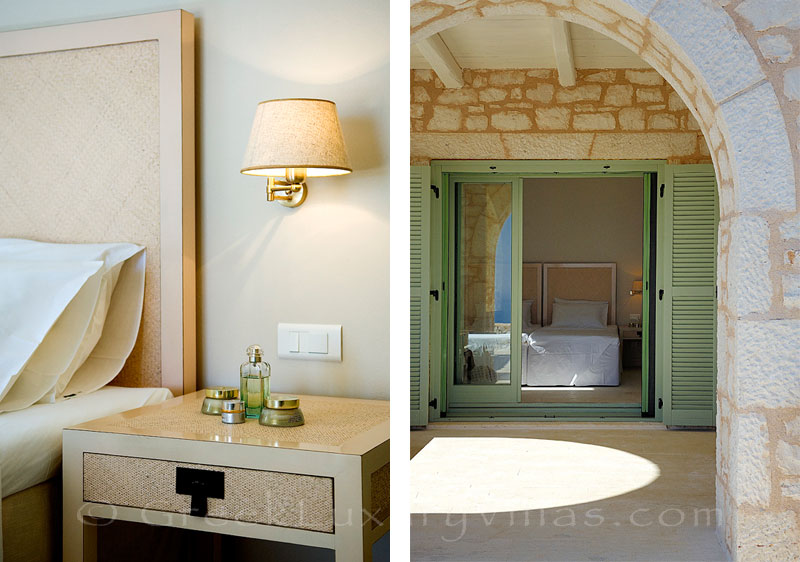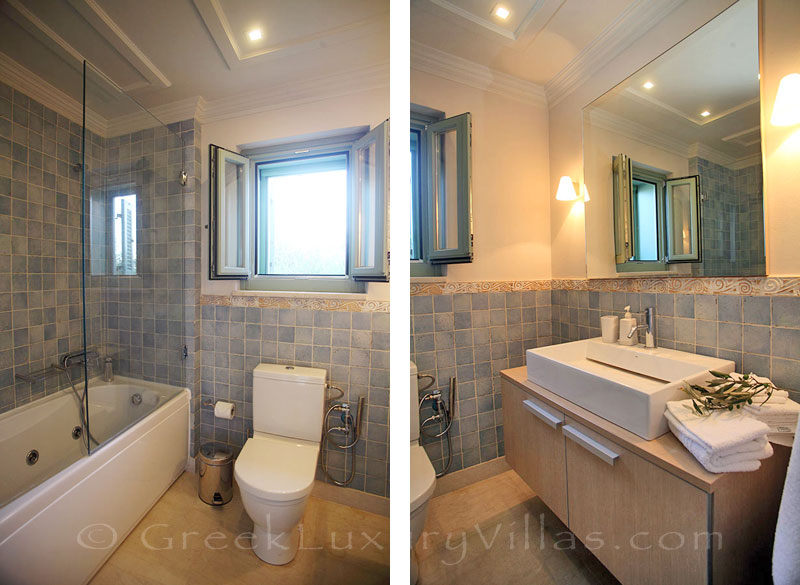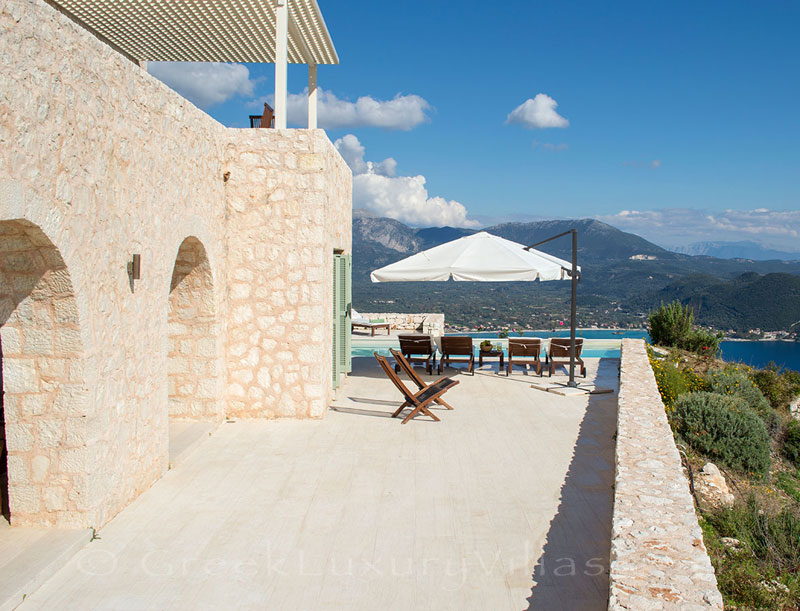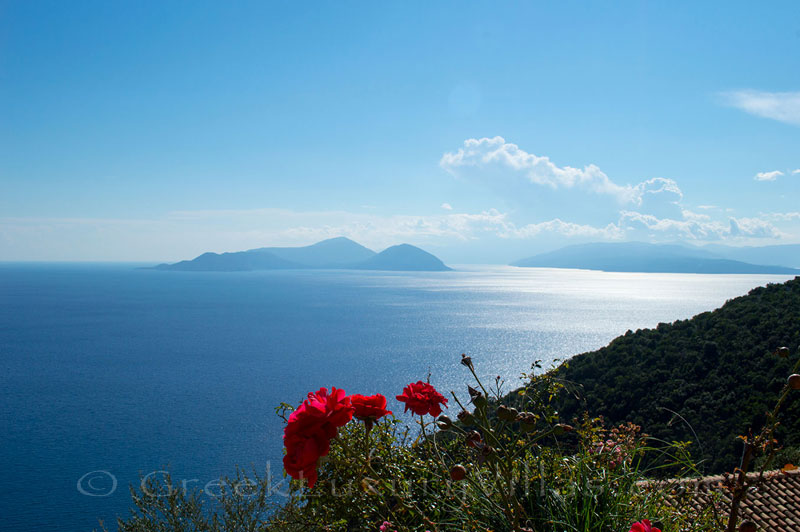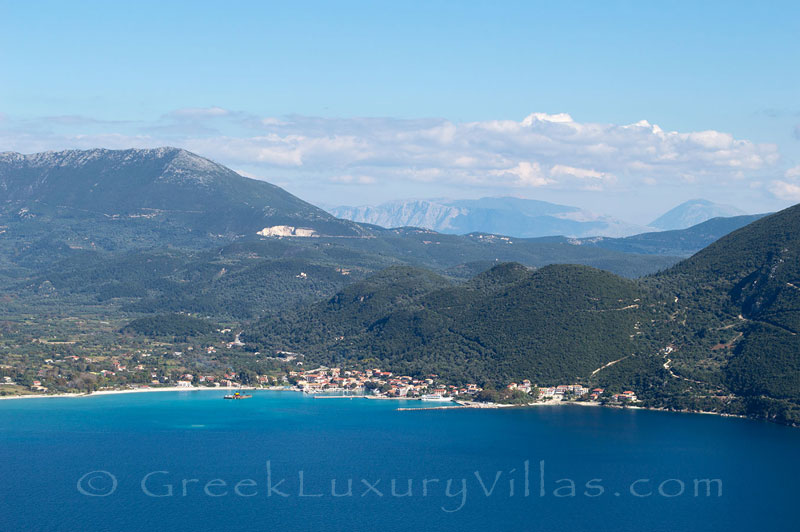 Villa Features
Private Pool, Indoor Jacuzzi, Outdoor Dining Area
Facilities
Washing Machine, Ironing Board, Sun Beds, Umbrellas, Parking on Property, Hair Dryer
Kitchen Facilities
Electric Stove, Oven, Microwave, Nespresso Machine, Filter Coffee Machine, Kettle, Toaster, Dishwasher, Food Processor (Multi), Blender, Juice Maker, Gas BBQ, Sandwich Maker
Multimedia Facilities
TV, Sat-/Cable TV, DVD, CD-Player, WiFi-Internet
AirCon/Heating
AirCon in all rooms, Closed Fireplace
Child Friendly
Baby Bed, High Chair, Shutters / Black-Out Curtains, Food Processor (Moulinette)
Location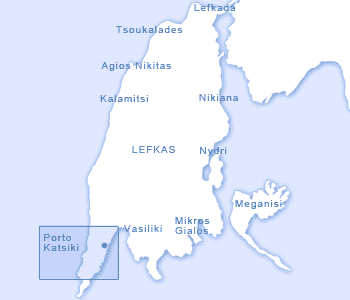 Included Services
Daily Maid Service, Change of Sheets 2 x weekly, Pool / Garden attendant, Welcome Basket
Services at Extra Charge
Change of Sheets daily, Private Chef, Grocery Service / Delivery, Breakfast Service (prepared), Concierge Service, Port/Airport Transfer, Guided Tours, Babysitter / Childcare, Laundry Service, Yacht/Boat Charter, Massage & Beauty Treatments, Weddings & Celebrations, Yoga Coach, Free diving/snorkeling with private U/W guide, RIB included, Scuba diving with private U/W guide/PADI, Villa Pre-Stocking