Greek National Tourism Organization License:
1040K91003047401
Istron Bay - A small complex of luxurious villas by the sea
By the Sea, Wind sheltered Bay, Near Agios Nikolaos
Our personal review

If you prefer to have your private home when on vacation but appreciate the service of a hotel, then these villas are just perfect for you. Istron Bay consists of a hotel with all the usual facilities including beach bar, water sports, child care, restaurants, tennis court etc., a few suites, built a few meters away from the hotel, and these 5 luxury villas which all have access to the facilities of the hotel.
Although built very close to each other, the architect has proven great skill in arranging the villas in such a way that privacy is guaranteed. Even on the verandas, terraces and pool sides, there is hardly any place where neighbors would be able to see you.
The main coastal road passes behind the villas but due to the steep slope, it is not only invisible from the villas but also nearly inaudible. The road can NOT be accessed directly from the villa (no need to worry about safety for children). Instead, the villas have direct access to the wonderful Istron Bay which is wind sheltered, offers a wonderful beach and it's access is limited to those of the hotel/villas apart from a hand full of private houses.
The villas are well designed and furnished with quality and taste. The kitchens are fully equipped, the living-rooms comfortable and with international Sat-TV and DVD, the bedrooms are reasonably spacious, well designed and equipped with TV. The air conditioned bedrooms have their en suite bathrooms with tub/shower, sink and WC. Hairdryers, cosmetic mirrors, bathrobes, bath and beach towels as well as slippers are provided.
Each villa has its own private seawater swimming pool and terraces with sun chairs and loungers, table and chairs for outside dinning.
WiFi Internet and wireless direct dialing telephone is also provided in each villa.
The villas have between 2 and 4 bedrooms and they are all very similar. In fact, the only thing that makes them different is the choice of colours for the interior and the number of bedrooms. The photos below are a selection from all villas.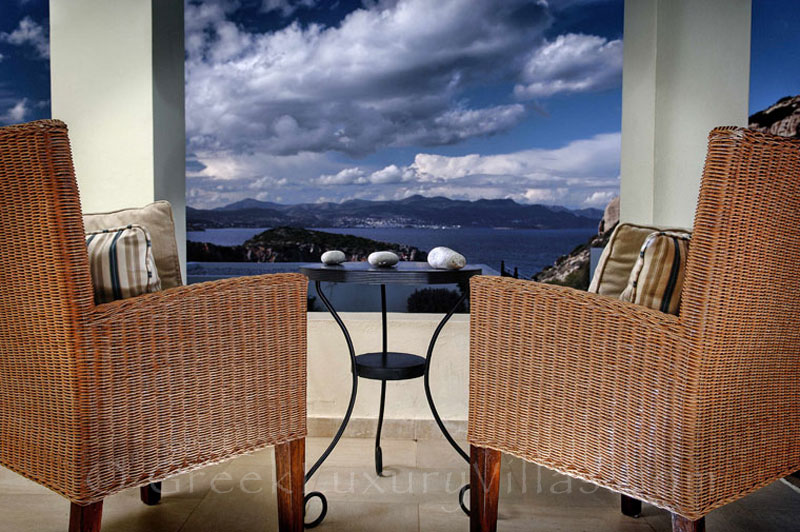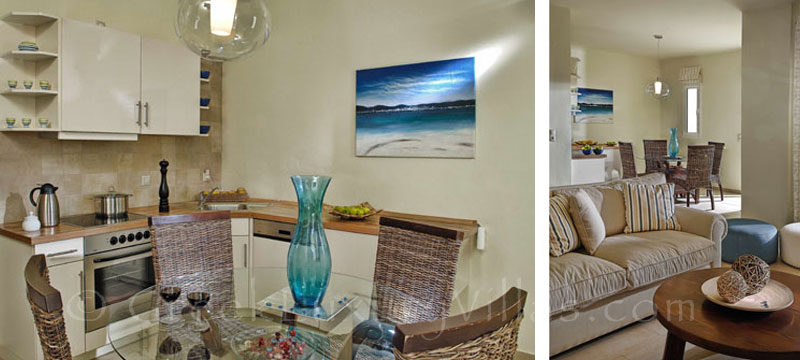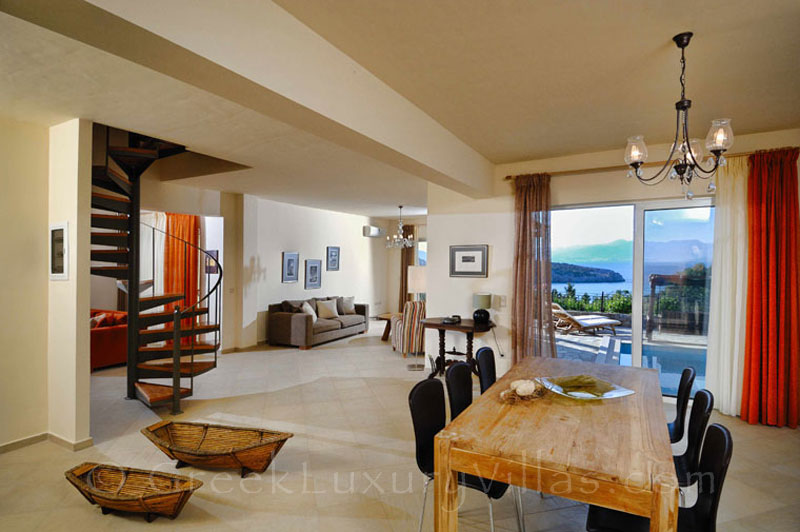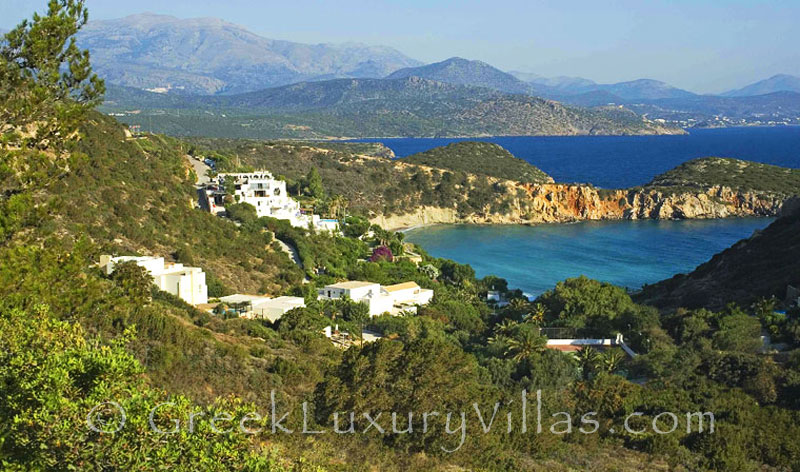 Villa Features
Private Pool, Outdoor Dining Area, Tennis Court, Canoes / Kayaks / SUP
Facilities
Ironing Board, Sun Beds, Beach Towels, Parking on Property, Hair Dryer, Bathrobes
Kitchen Facilities
Oven, Kettle, Dishwasher
Multimedia Facilities
Sat-/Cable TV, WiFi-Internet, Telephone
AirCon/Heating
AirCon in all rooms, Open Fireplace
Child Friendly
Baby Bed, Toys for Indoor Use, Socket Safety Covers, Baby Phone, Large Outdoor Space
Location
Included Services
Daily Maid Service, Change of Sheets daily, Pool / Garden attendant, Welcome Basket, Laundry Service
Services at Extra Charge
Grocery Service / Delivery, Breakfast Service (prepared), Babysitter / Childcare, Massage & Beauty Treatments, Personal Fitness Trainer, Yoga Coach, Tennis Coach
Prices for 2022 in Euro per day
1 Bedroom
137.50 €
137.50 €
156.25 €
212.50 €
250.00 €
162.50 €
150.00 €
2 Bedrooms
275.00 €
300.00 €
350.00 €
412.50 €
475.00 €
375.00 €
250.00 €
3 Bedrooms
300.00 €
362.50 €
437.50 €
525.00 €
562.50 €
487.50 €
350.00 €
4 Bedrooms
325.00 €
437.50 €
500.00 €
625.00 €
650.00 €
500.00 €
362.50 €
Early booking discounts: Until 31.01.2017 -15%  & until 31.03.2017 -10%
Long stay discount: from 22 days and more -15%
Discounts are not cumulative!
Halfboard at Istron Bay Hotel: 25€ p.P. p.D. Children <12 y.o. 50% discount
All Inclusive supplement at Istron Bay Hotel: 40€ p.P. p.D. Childern <12 y.o. 50% discount

Booking Conditions: To confirm the booking, a deposit of 30% is required. The remaining 70% is due 45 days before arrival.
Payment Method: Bank transfer in Euro.
Cancellation Policy: In case of cancellation, any payments made are forfeited.