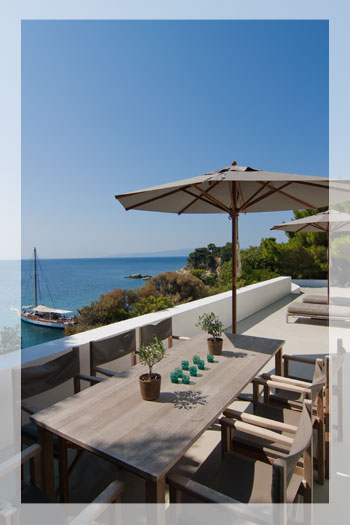 Greek National Tourism Organization License:
AMA 00000987901
Exclusive Seafront Property in Skiathos
Originally part of the family estate of one of the neighbors, it remained neglected for many years and bore clear traces of the harsh winter and salty sea air. The current owner bought it not too long ago and woke it from its slumber. Much emphasis was placed on the preservation of the old stone walls and the atmosphere of the traditional building method, but also partition walls were removed and windows enlarged so that natural sunlight can reveal the beauty of the house. Storage rooms that were partly built into the ground are now romantic bedrooms with a very pleasant climate. The distance of only few steps to the main house produce that extra little privacy among the guests, which mainly families with teenagers or in-laws will appreciate.

The house has a beautiful garden with several places where you can read a book in the shade and serenity, but the highlight is the main terrace with the sea view and the shore right in front of you. The crystal clear water, the calm that is accompanied by the chirping of the cicadas and the lapping of the waves, the sea breeze, complemented by the scent of pine trees and wild herbs, and the sun make this house a very special place for a holiday full of relaxation and recovery.

Often a beautiful, wooden sailing yacht of the neighbor lies at anchor and gives the eye a pleasant focal point in front of the seemingly endless sea. The sea in front of you and the sight of the yacht might make you want to rent a boat yourself. Here the boat rental in Troulos can help. There is the possibility of anchoring a motorboat in front of the house and briefly docking it via a small platform on the property to load / unload provisions and allow passengers to embark. You can also go swimming here, especially if you just want to dive into the cool water to refresh yourself. Nothing is more wonderful than a quick dip in the sea first thing in the morning before sitting down at the breakfast table. Later, however, it is also worth going to the beautiful sandy beach which is almost exclusively used by the few neighbors in the area and is therefore never overcrowded. The golden sandy beach, framed in lush greenery, is less than a 5 minute walk from the house and the path is continuously overgrown, so even in the midday heat there is no strain at all.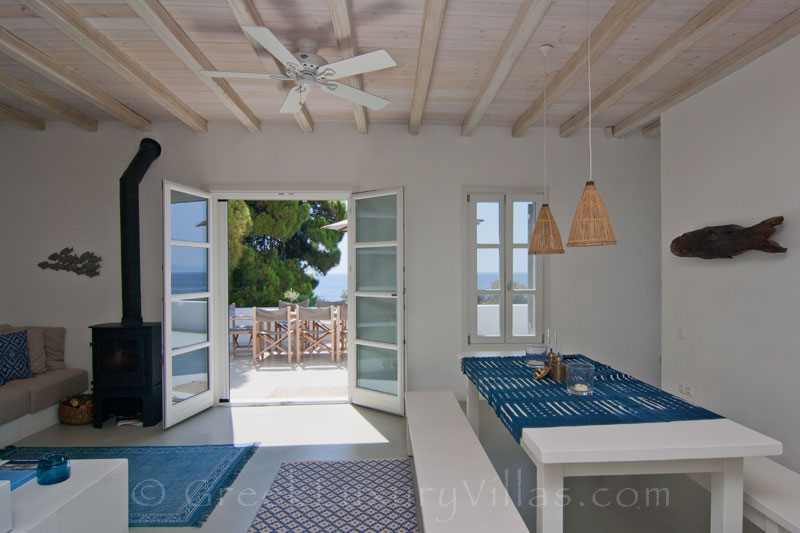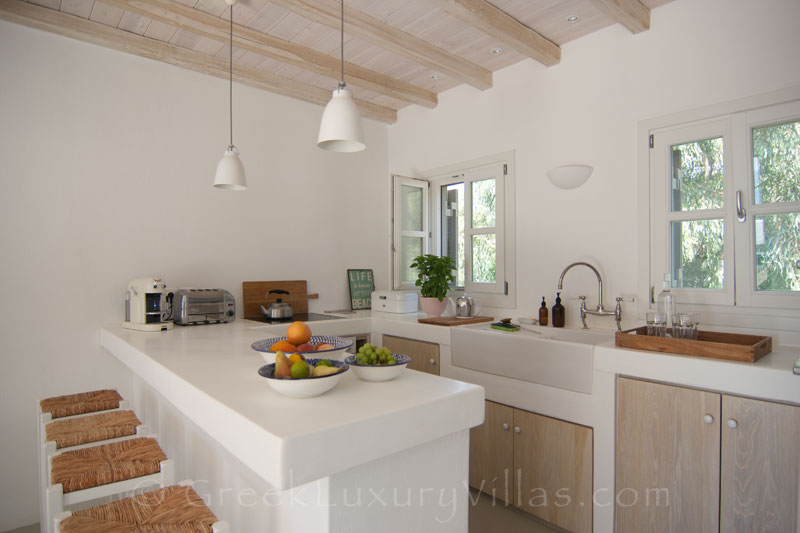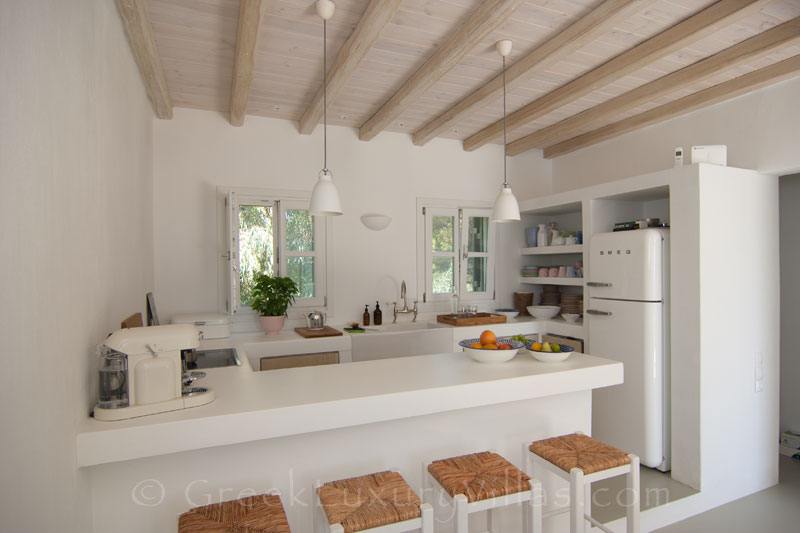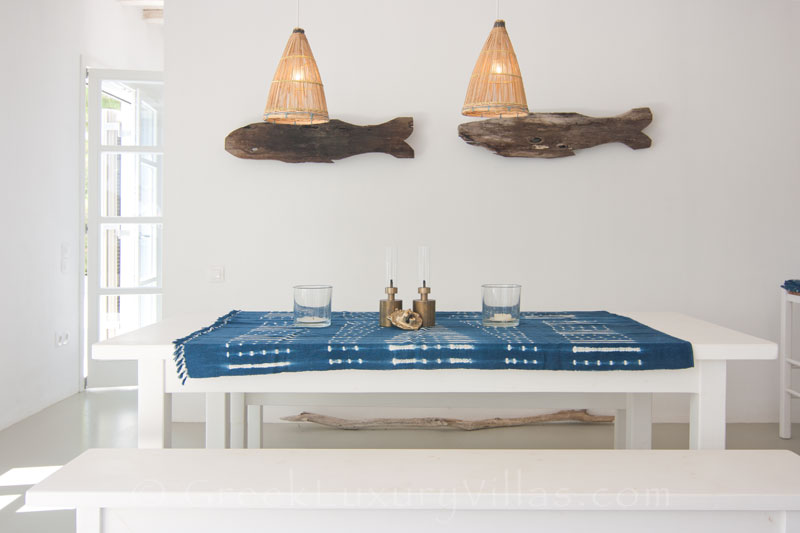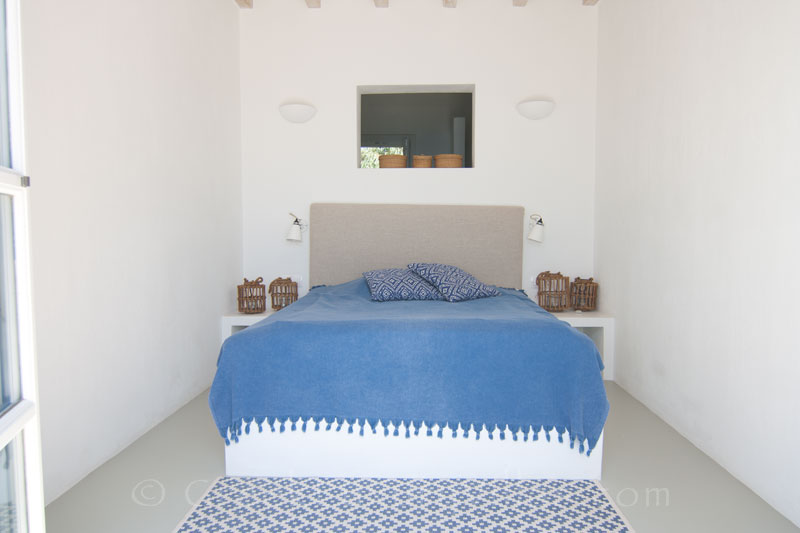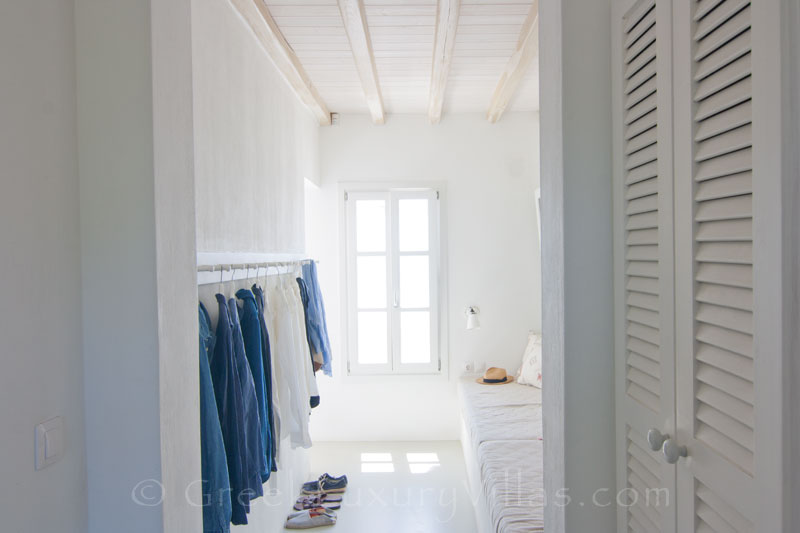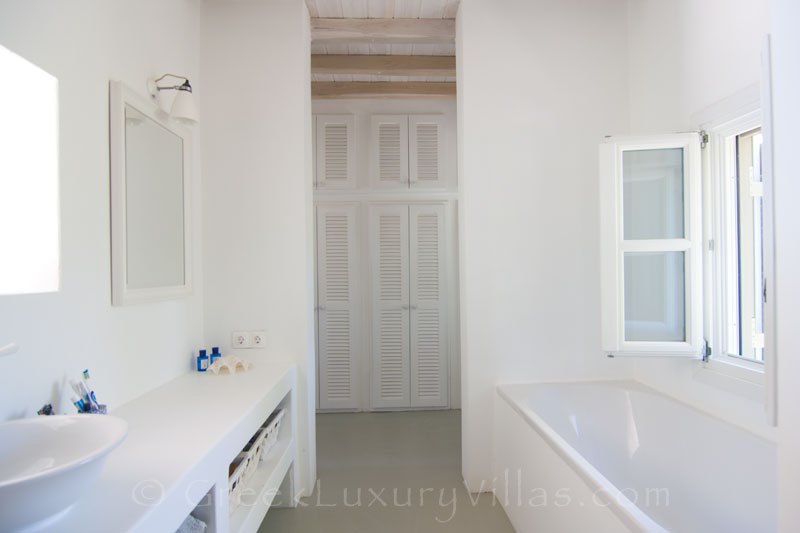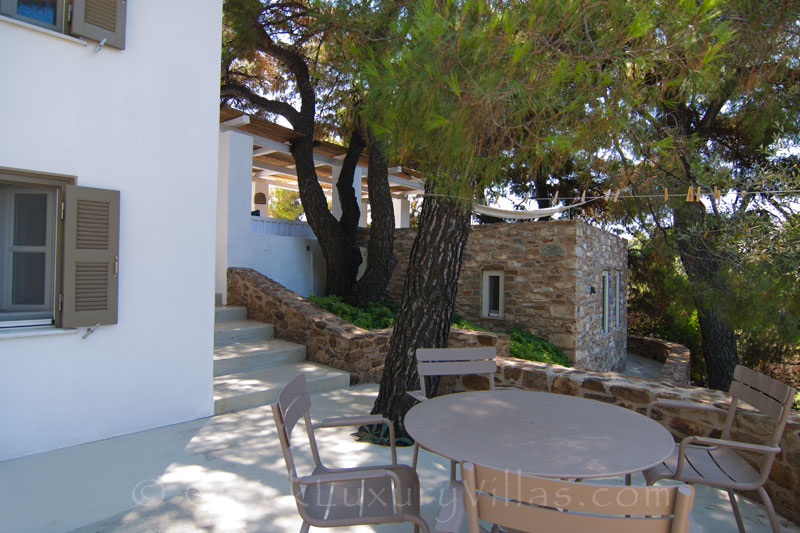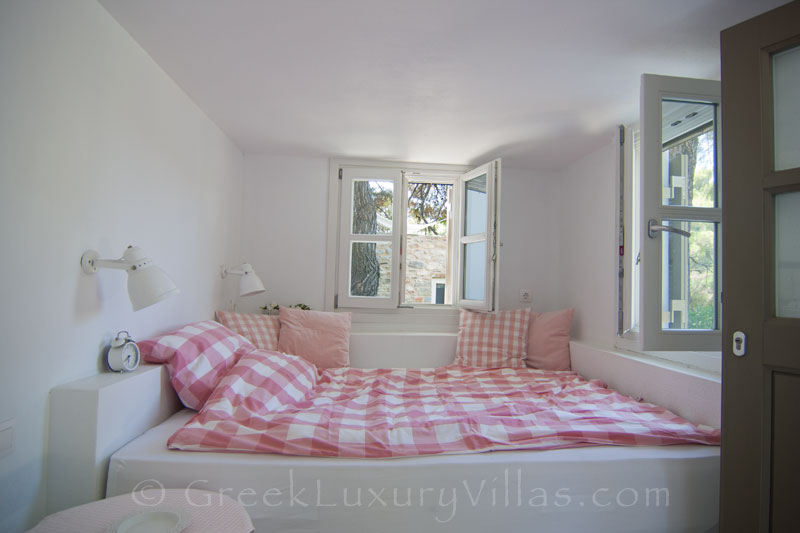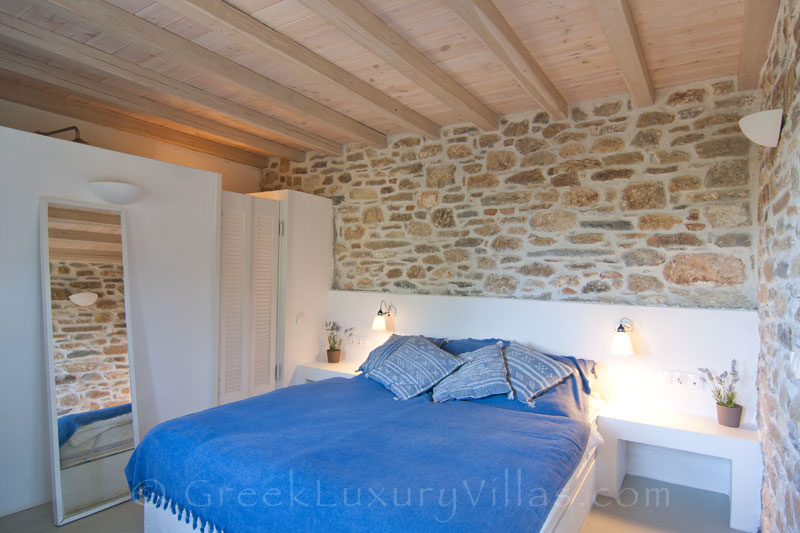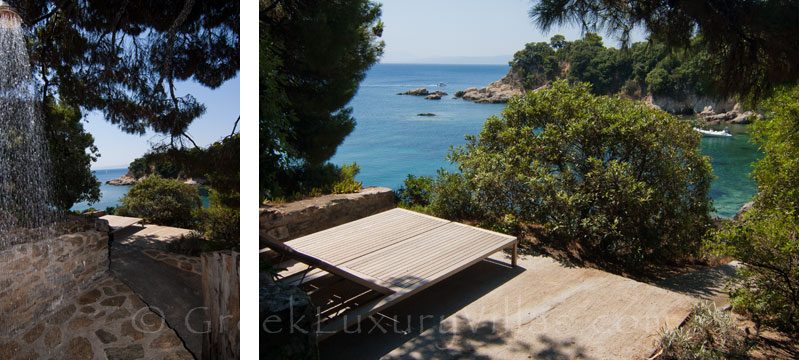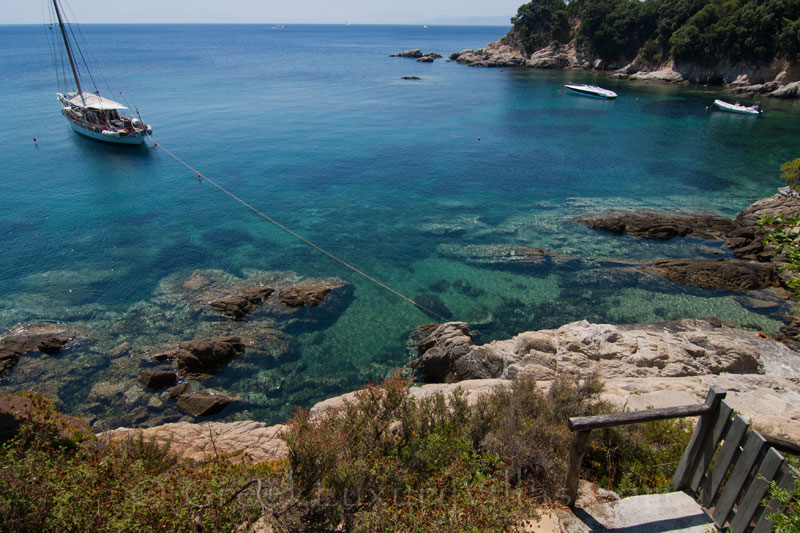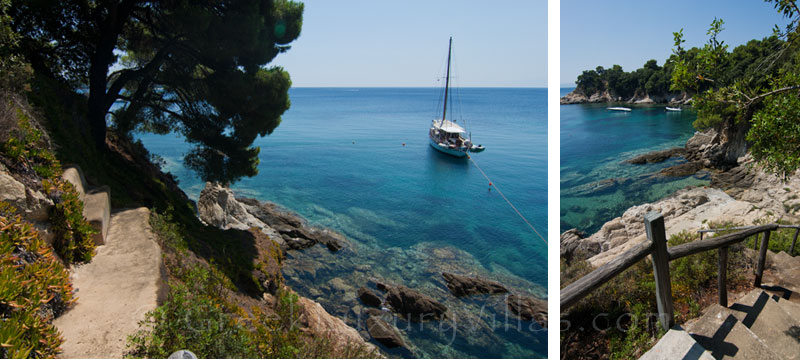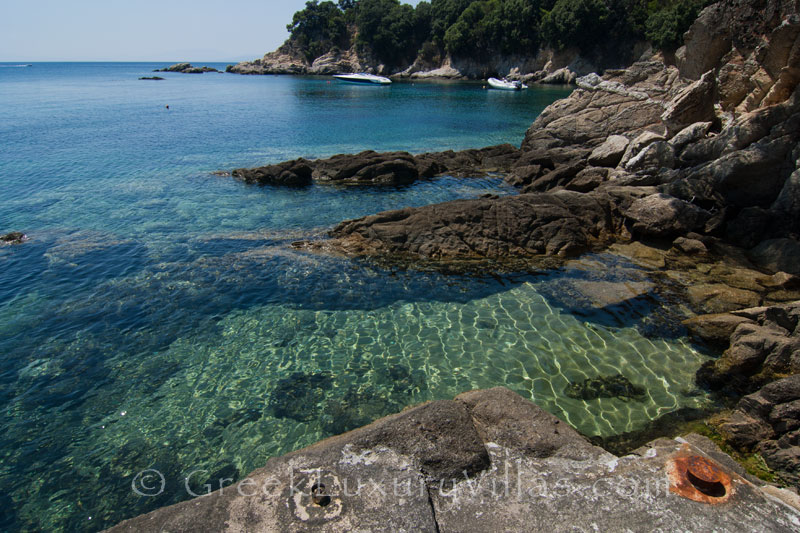 Roof Terrace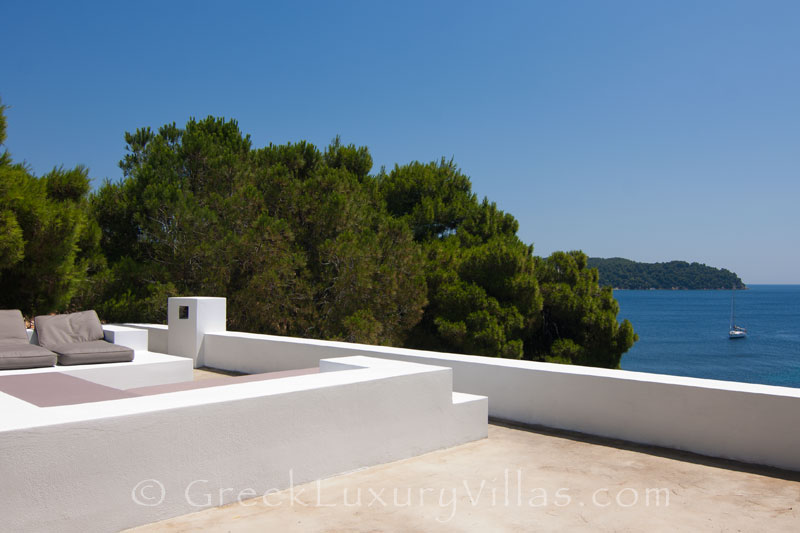 Sandy Beach only 5 Minutes Walk Away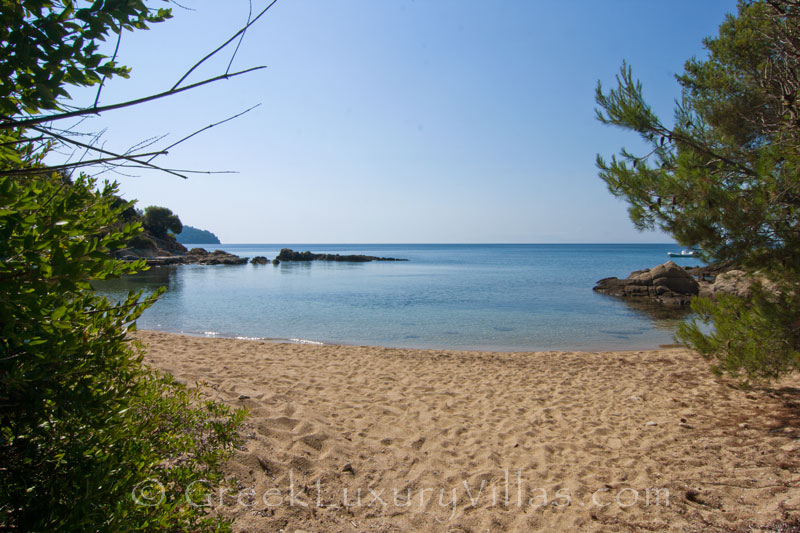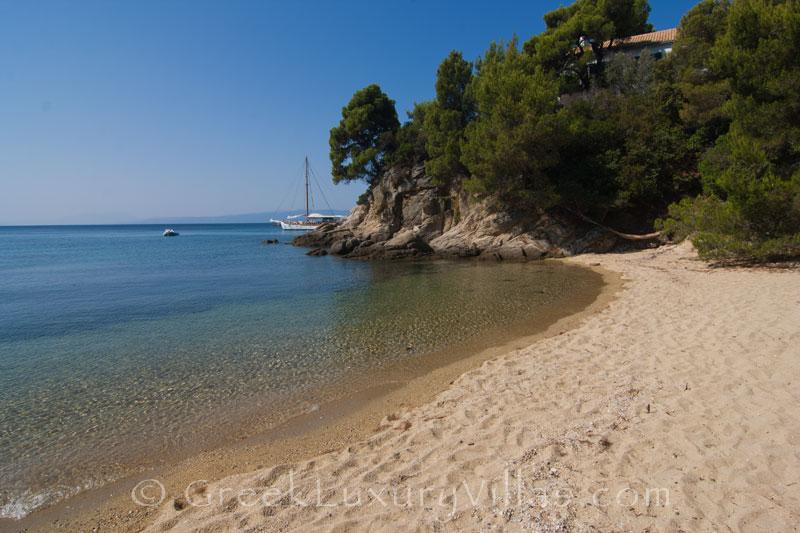 Villa Features
Outdoor Dining Area, Roof Terrasse, Jetty
Facilities
Sun Beds, Umbrellas, Parking on Property
Kitchen Facilities
Electric Stove, Oven, Nespresso Machine, Filter Coffee Machine, Kettle, Toaster, Dishwasher, Blender
Multimedia Facilities
HiFi-Stereo, WiFi-Internet
Included Services
Maid Service 2 x weekly, Change of Sheets 2 x weekly