Prices for 2023 in Euro per day
Up to 14 guests + 2 kids below 5 y.o.
5. 625 €
Rates include Speed Boat, Skipper, Water Sport Equipment, Boat boy, Chef, Sous Chef, Butler, Daily Maid Service and Property Manager/Concierge. A separate agreement will be signed and an additional damage deposit will be due for the water sport facilities and services. Fuel for the boats, consumable goods, soft drinks & spirits as well as all groceries for the meals prepared by the cook are not included and charged by consumption.
Extra person: 200 €/ day
Booking Conditions: 30% booking deposit on booking, 70% 6 weeks prior to arrival. A fully refundable damage deposit of 2000 Euro is required with the second payment.
Payment Method: Bank transfer in Euro.
Damage deposit: A fully refundable damage deposit of 2000 Euro is required with the second payment.
Cancellation Policy: In case of cancellation, any payments made are forfeited.

Greek National Tourism Organization License:
0726K92000433801
Exclusive Waterfront Villa with Private Chef & Power-Boat
Beachfront Property, Speedboat with Skipper incl., Private Chef & Concierge Service
Personal Review
Located in the Pagasitic Gulf, protected by the Pelion mountain range against the sometimes quite annoying Meltemi wind, this property is very close to a small fishing village called Amaliapoli. Completely off the beaten track and unknown to the vast majority of foreigners, Amaliapoli takes one back several decades to a time when Greece was a quieter, simpler place. There are however a few cafes and taverns at the harbor and along the sandy beach of the village, which is surprisingly popular under local residents.
Many homes boast of being right by the sea, but rarely does it apply as it does here. A few steps down, past the sea-water pool, you get to a small terrace whose extension serves as a jetty and a pier for the speedboat. Sea Kayaks are there for you to enjoy your time and discover the surroundings. For Enrico it is an honor to take you on a little excursion with his "Grady White" Speedboat or have a go at water skiing. The whole Pagasitic Gulf is ideal for day trips by boat. There are beautiful taverns and cafes that are very difficult or very time-consuming to reach by car, but by boat are a highly recommended excursion. Also Evia and Skiathos are nice boat tours.
By car, a trip to the Meteora monasteries (about 1 hour) or Delphi (about 2 hours), but even the early Christian and Byzantine buildings in Thessaloniki and the ancient sites of Athens are only 2.5 hours drive away and therefore quite interesting for day trips.
Those who prefer a quieter lifestyle and want to do something good for their body can be pampered at home. The Italian chef provides the finest Mediterranean cuisine with everything your heart desires, but also detoxifying smoothies and raw-food diet is part of the repertoire. The roof terrace with the beautiful view invites to yoga sessions or a massage. In the field of physical well-being, there is a large selection of professional staff who will gladly visit you in the villa (not included in the price).
Whatever your preferences, the concept here is to let yourself be spoiled and there is plenty of staff to make sure that succeeds. There's the head chef with his sous-chef, the butler / waiter, the maid, the management and the "boat boy" who supplies all the water sports equipment, keep an eye on the kids when they go out with the kayaks or windsurfers, take you to the village with the golf cart or do some groceries for you.
The space, privacy and proximity to the sea make this an ideal house for relaxing with family or friends.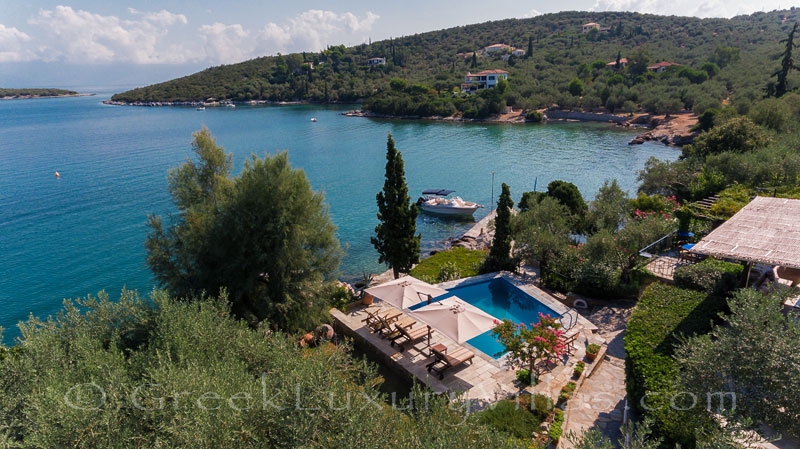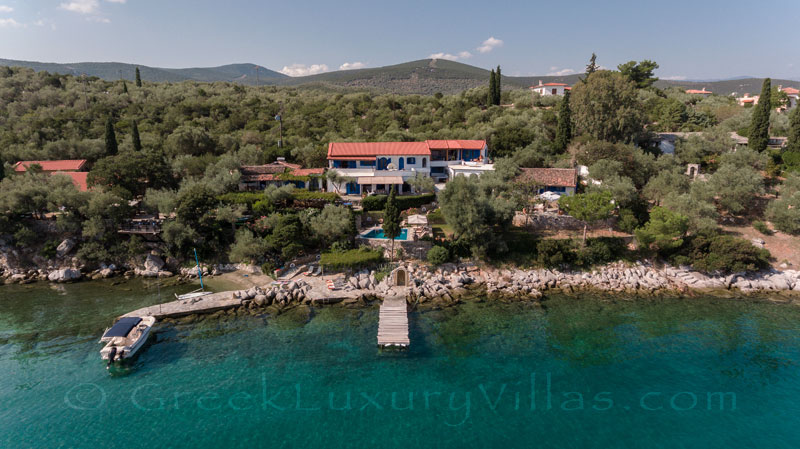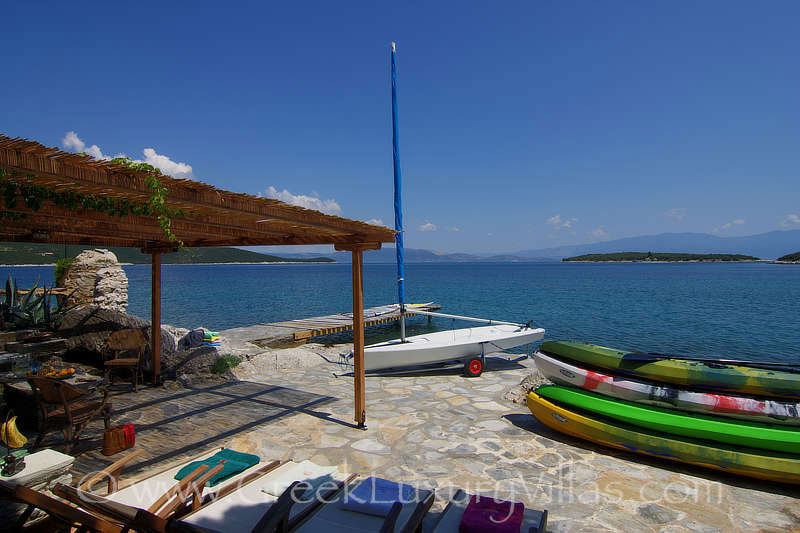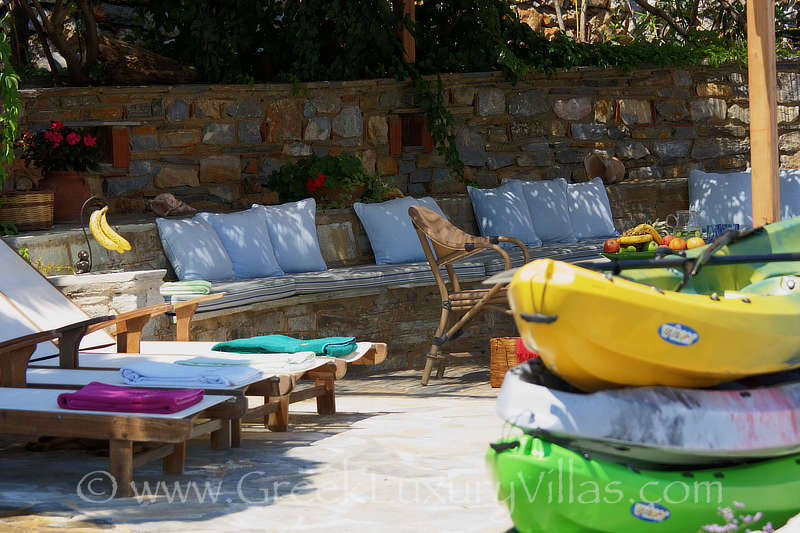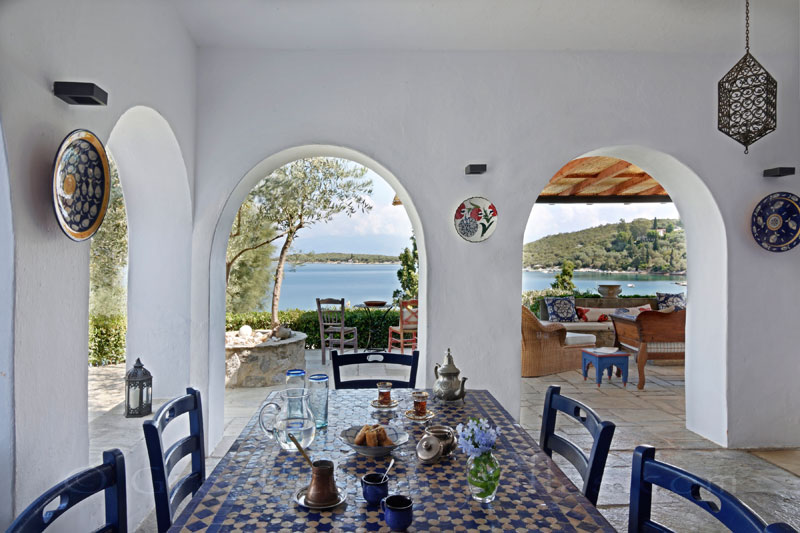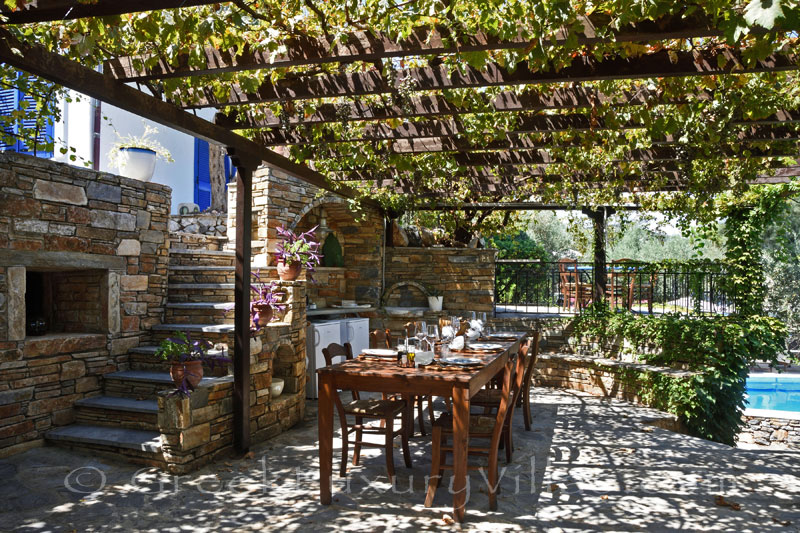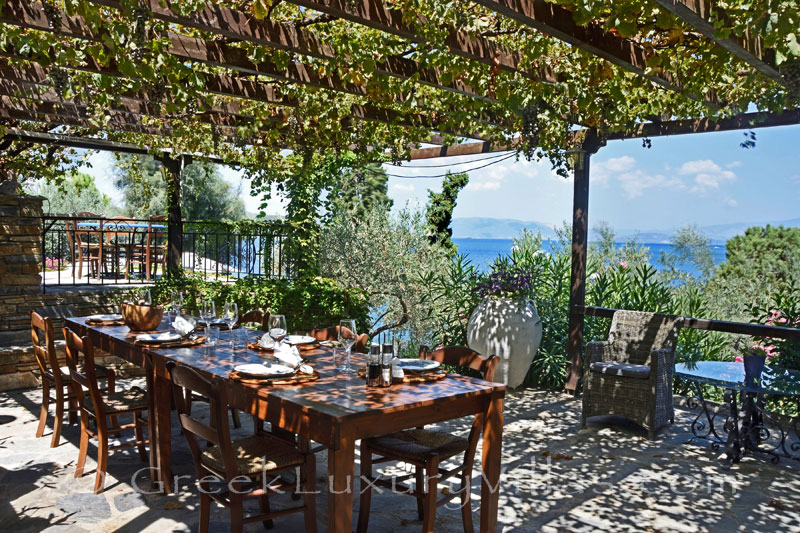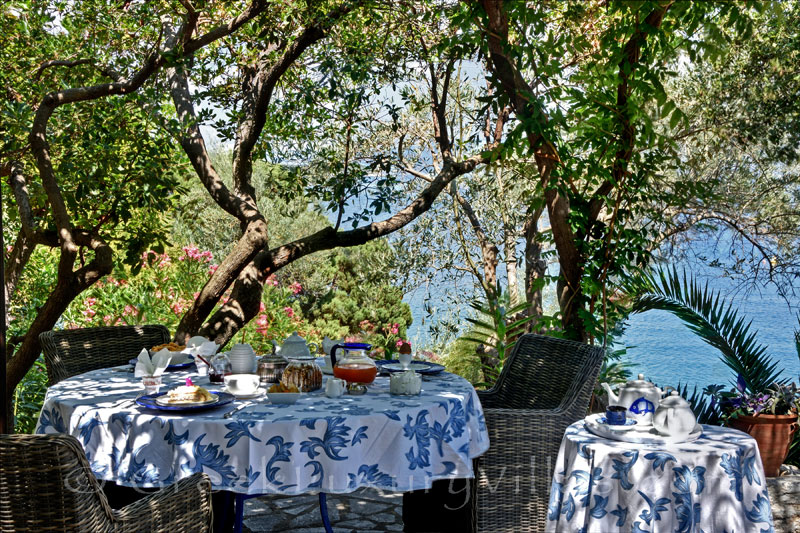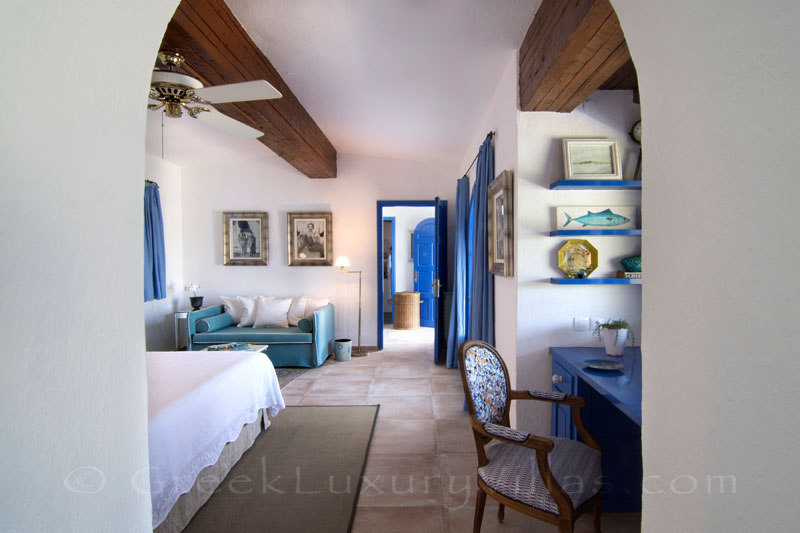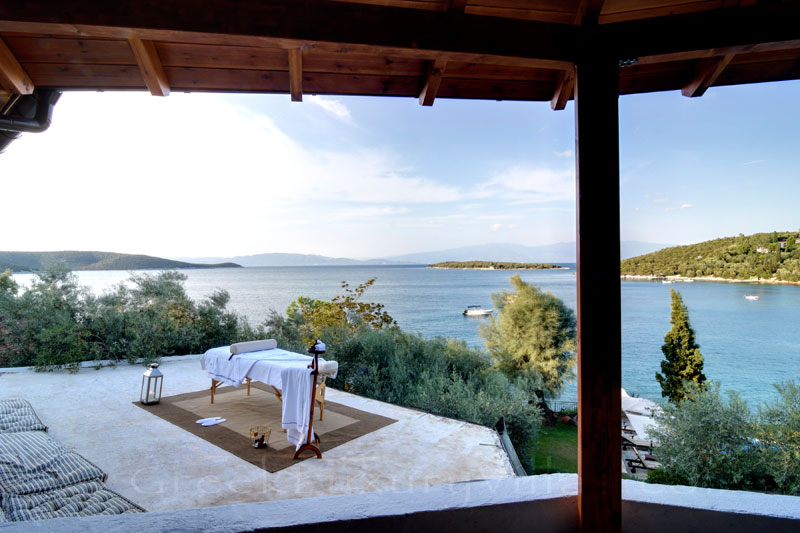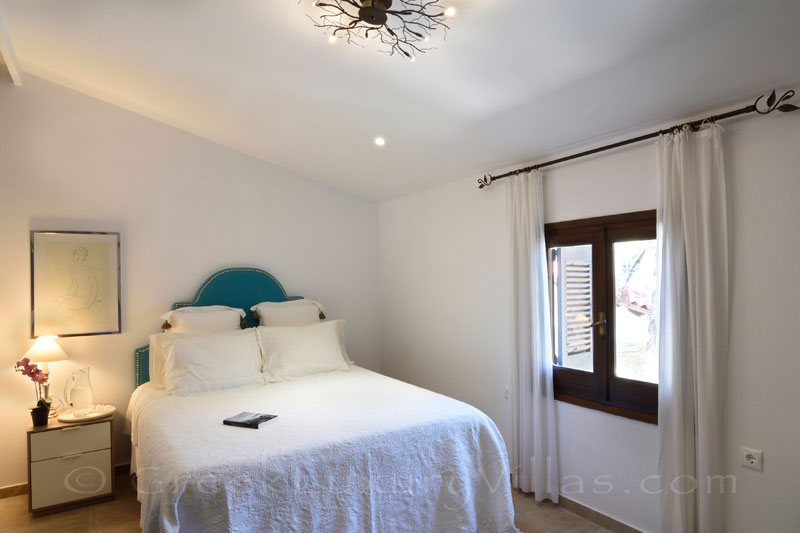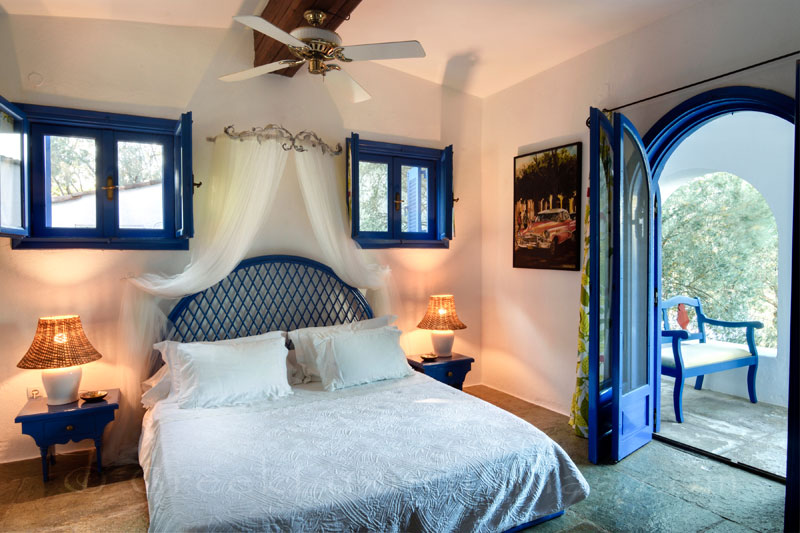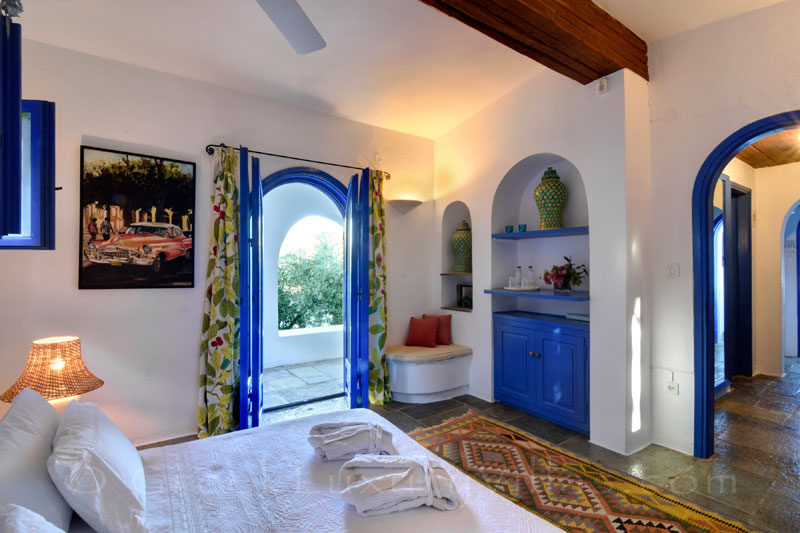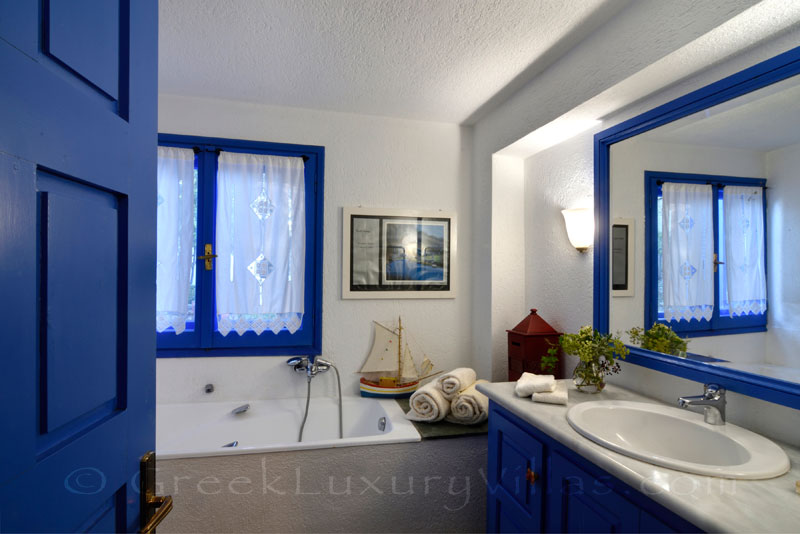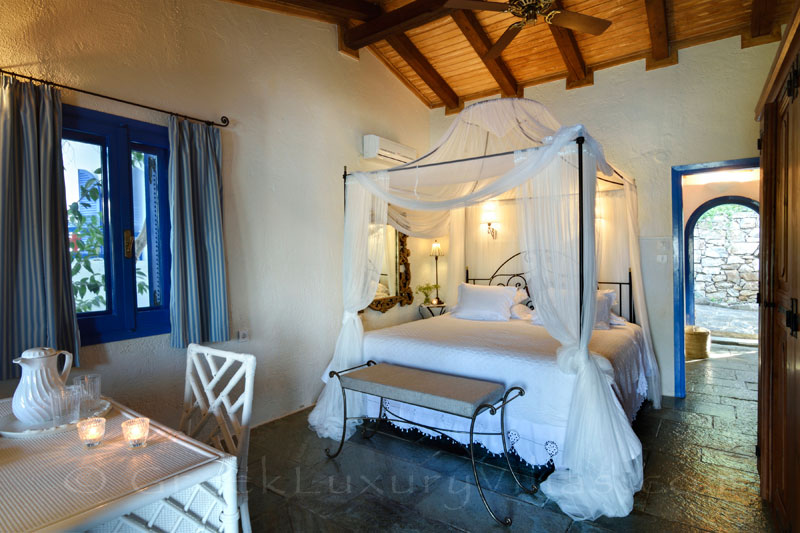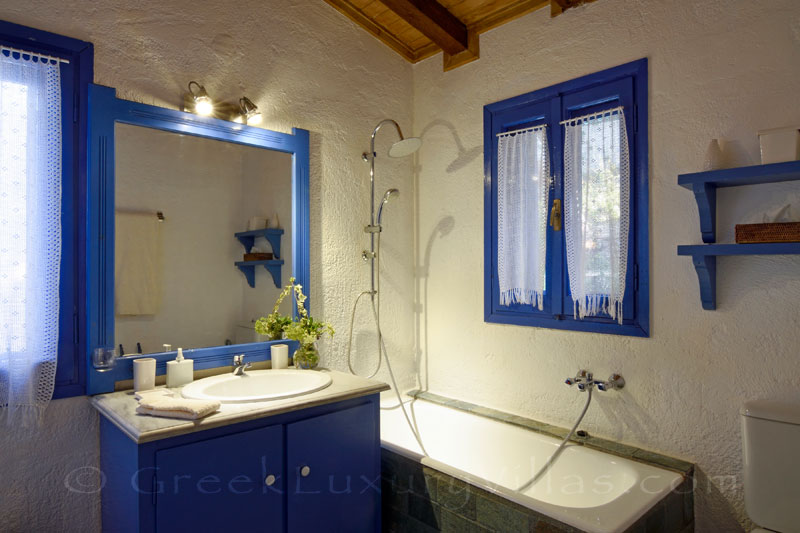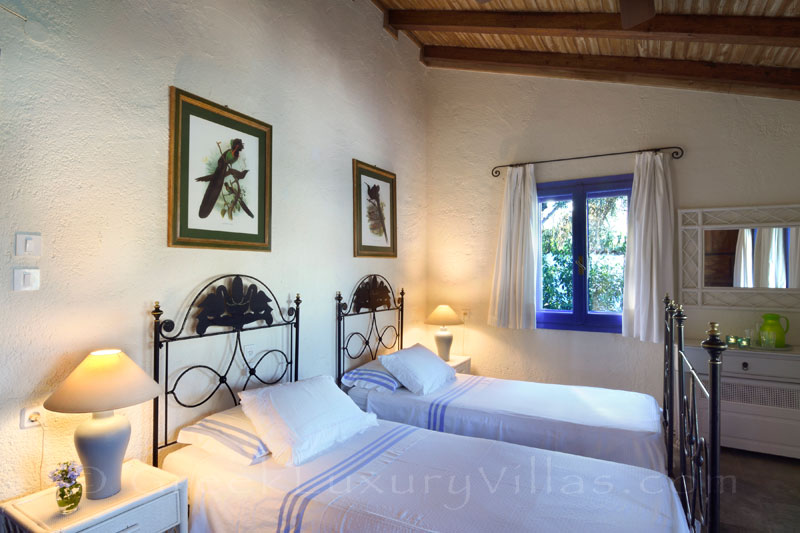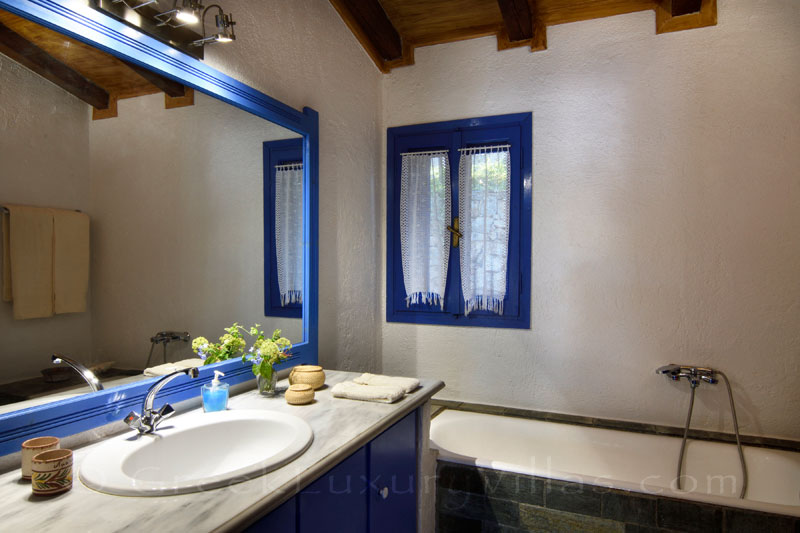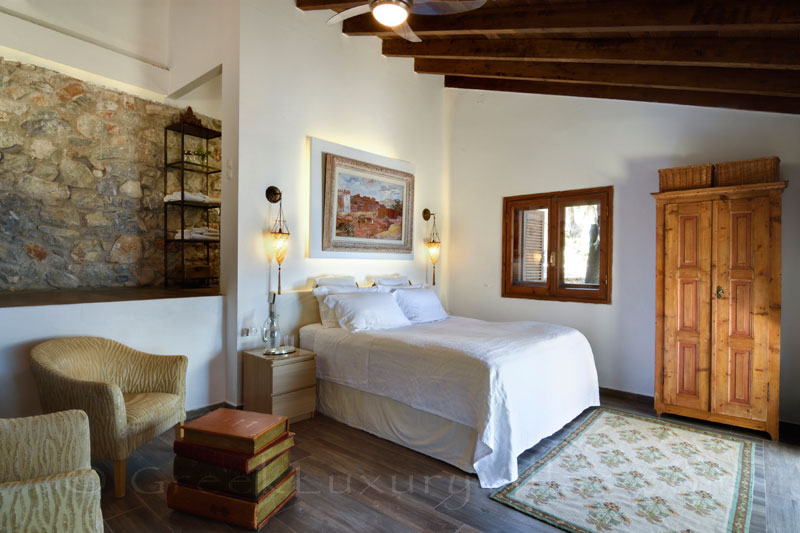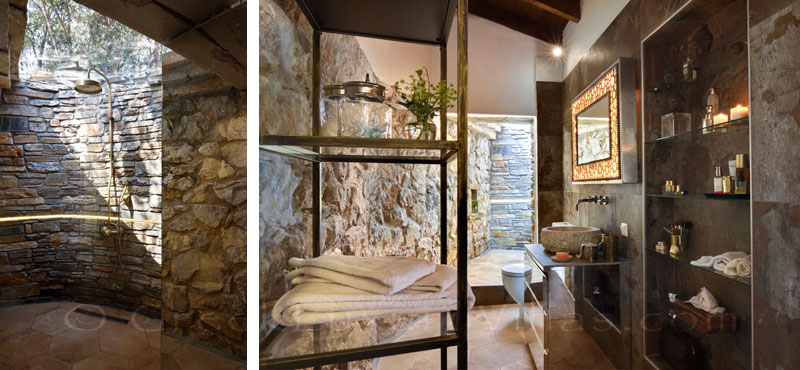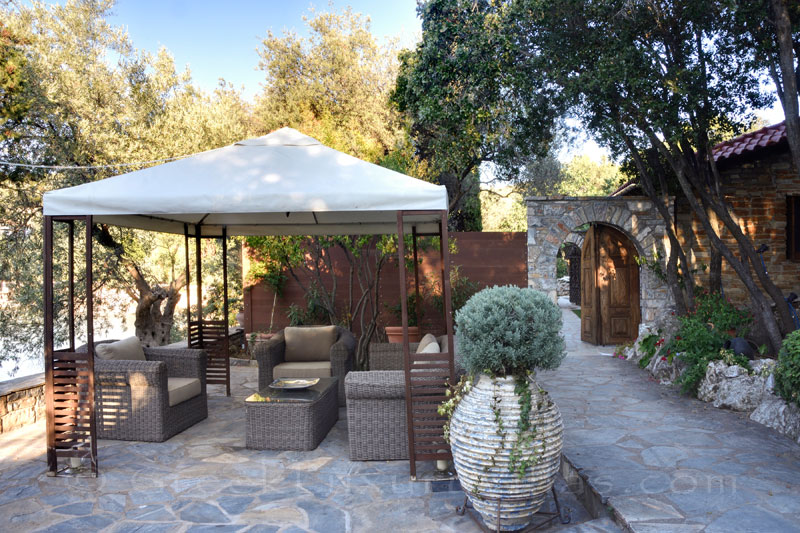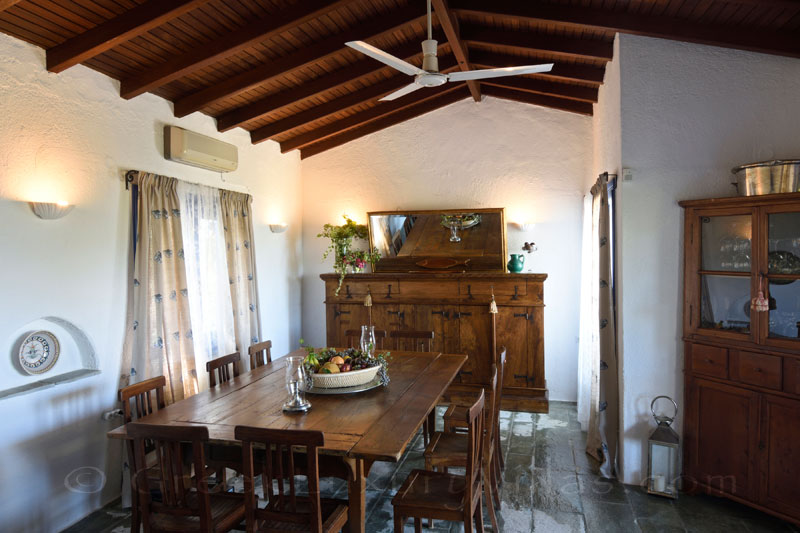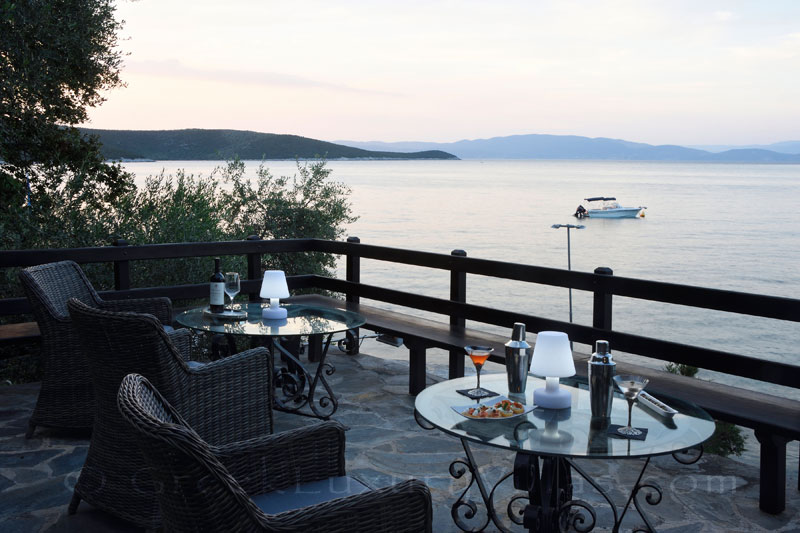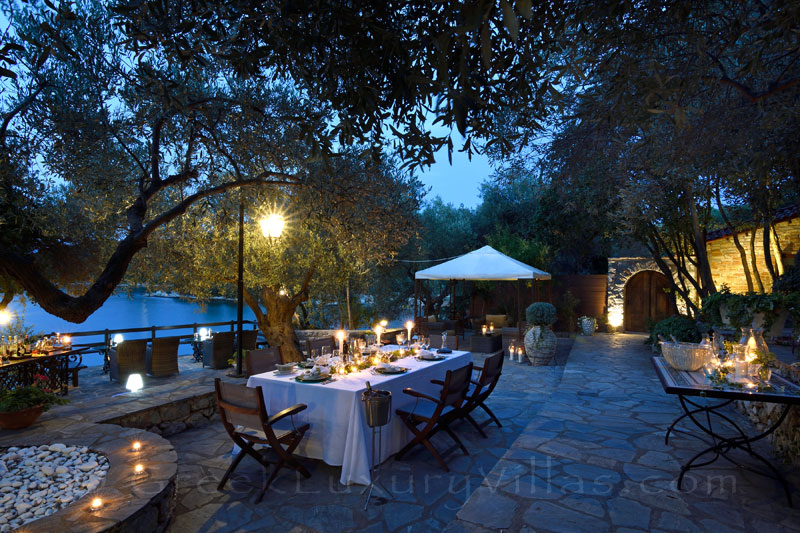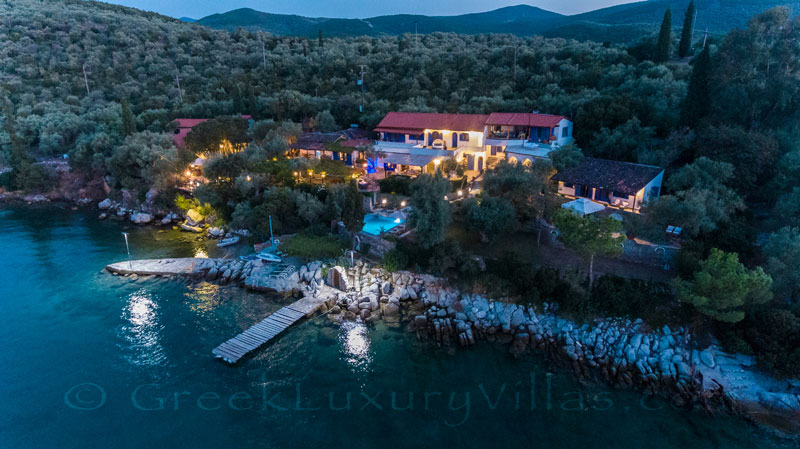 Villa Features
Private Pool, Sauna, Outdoor Dining Area, Tennis Court, Jetty, Canoes / Kayaks / SUP, Snorkeling Gear, Speed-Boat
Facilities
Security / Alarm, Sun Beds, Umbrellas, Parking outside Property
Kitchen Facilities
Gas Stove, Oven, Microwave, Espresso Machine, Filter Coffee Machine, Frappe Machine, Briki (Greek Coffee Maker), Kettle, Toaster, Dishwasher, Food Processor (Multi), Blender, Juice Maker, Charcoal BBQ, Pizza Oven, Sandwich Maker, Electric BBQ/Grill
Multimedia Facilities
TV, Sat-/Cable TV, WiFi-Internet
AirCon/Heating
AirCon in all rooms, Ceiling Fan
Child Friendly
Baby Bed, High Chair, Shutters / Black-Out Curtains, Enclosed Property (wall, fence), Large Outdoor Space
Pet Friendly
Pets welcome (with prior notice)
Location
Included Services
Daily Maid Service, Change of Sheets 2 x weekly, Private Chef, Grocery Service / Delivery, Breakfast Service (prepared), Concierge Service, Pool / Garden attendant, Butler
Services at Extra Charge
Change of Sheets daily, Port/Airport Transfer, Babysitter / Childcare, Massage & Beauty Treatments, Weddings & Celebrations, Personal Fitness Trainer, Yoga Coach, Tennis Coach